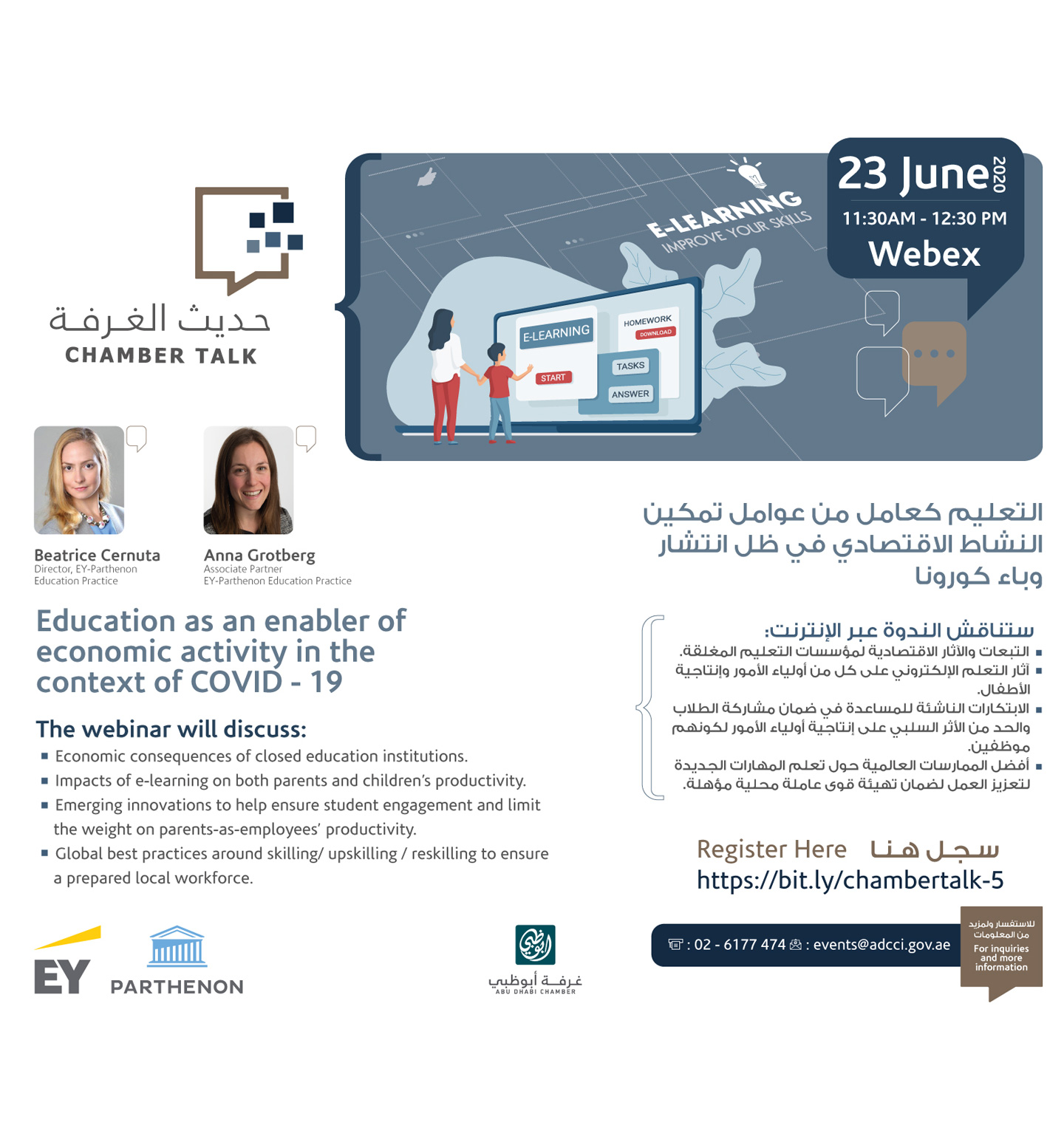 Event Name
Education as an enabler of economic activity in the context of COVID-19
Event Objective
Discussing the role of education within the UAE's economy, and ways in which education innovation (be that government-led or private sector-led) can help bolster the productivity of working parents in the context of e-learning/ blended learning, and promote skills readiness amongst the resident workforce to ensure the labor market is ready for the times ahead.
The webinar will discuss
Economic consequences of closed education institutions.
Impacts of e-learning on both parents and children's productivity.
Emerging innovations to help ensure student engagement and limit the weight on parents-as-employees' productivity.
Global best practices around skilling/ upskilling / reskilling to ensure a prepared local workforce.
Speakers
Beatrice Cernuta - Director EY-Parthenon Education Practice - Dubai
Anna Grotberg - Associate Partner EY-Parthenon Education Practice - London
Attachments
Education as an enabler of economic activity in the context of COVID-19
06/23/2020
06/23/2020
Jun 23
-
Jun 23
11:30 AM - 12:30 PM
Venue
Webex Platform