His Excellency Eng. Saeed Ghumran Al Remeithi, Deputy Treasurer of the Abu Dhabi Chamber's Board of Directors, has received His Excellency Fabio Righi, Minister of Industry, Handicraft, Trade, Technological Research and Regulatory Simplification of the Republic of San Marino, at the Chamber's tower in Abu Dhabi, to explore new avenues of economic cooperation and boosting trade and the flow of investments between the two countries.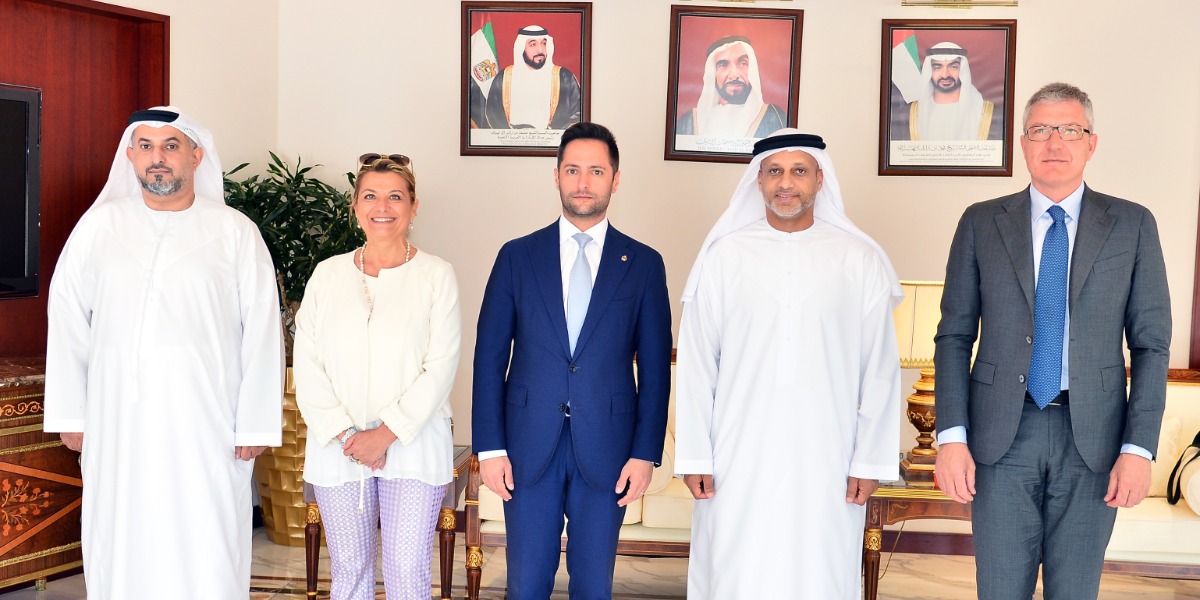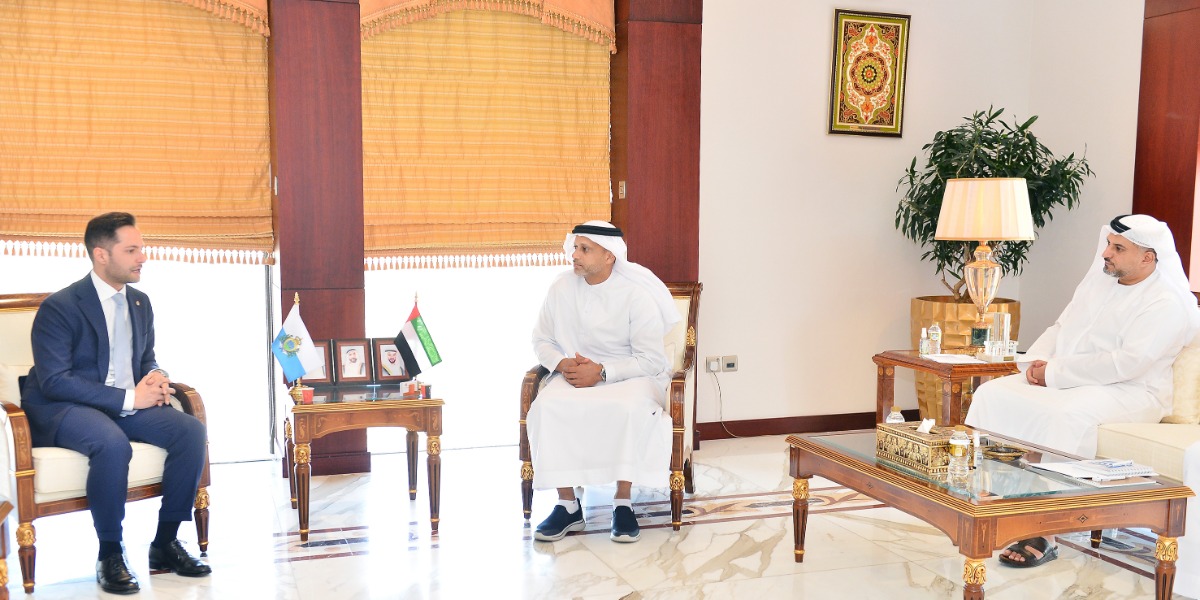 His Excellency Mohamed Helal Al Mheiri, Director General of the Abu Dhabi Chamber, and Mr. Denis Cecchetti, Director General of the Agency for Economic Development - San Marino Chamber of Commerce, attended the meeting as well.
At the begging of the meeting, H.E. Eng. Al Remeithi emphasized on the need to increase the cooperation between businesses in all sectors, pointing to the role of the Abu Dhabi Chamber in opening communication channels between businesses in Abu Dhabi with their counterparts around the world.
The Deputy Treasurer expressed the readiness of the Abu Dhabi Chamber to provide all the necessary tools and information to investors and entrepreneurs from San Marino who are looking to do business in Abu Dhabi.
Meanwhile, H.E. Fabio Righi, praised the legislative system in Abu Dhabi and its huge economic capabilities, describing the Emirate as an attraction hub for international companies.
Furthermore, Minister Righi expressed the keenness of his government to increase its cooperation relations with Abu Dhabi, extending an invitation to the Abu Dhabi Chamber to form a trade delegation and visit San Marino to explore the available investment opportunities there.
SOURCE