His Excellency Abdullah Mohammed Al Mazrui, Chairman of Abu Dhabi Chamber of Commerce and Industry, has discussed with His Excellency Fatmir Bytyqi, Deputy Prime Minister of the Government of the Republic of North Macedonia in charge of Economic Affairs, the means of boosting economic cooperation between businesses in Abu Dhabi and North Macedonia.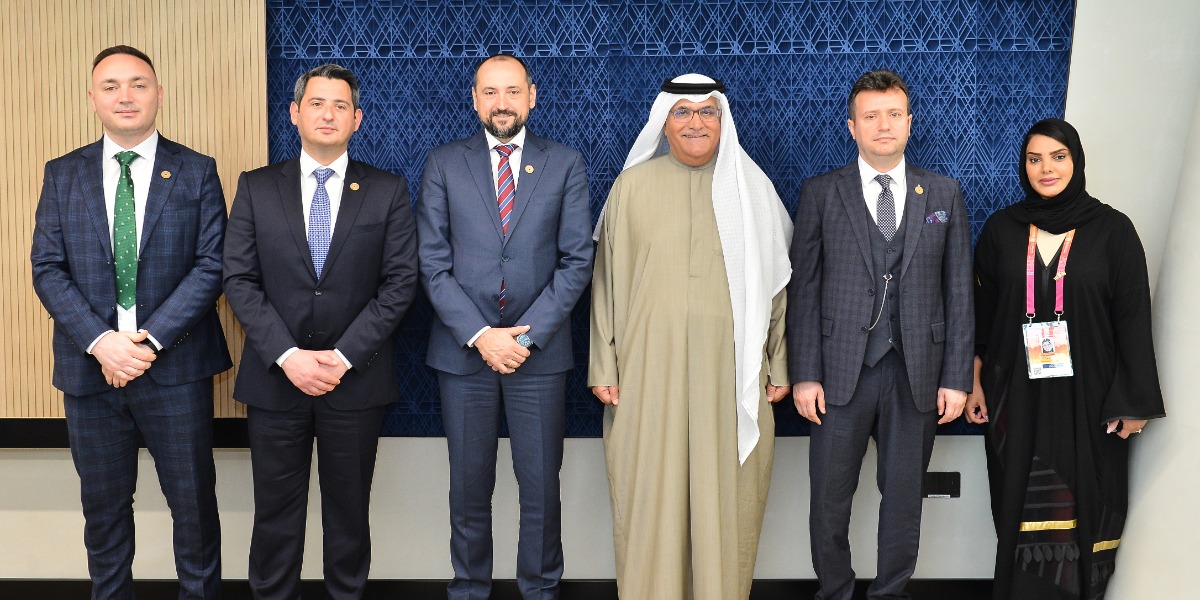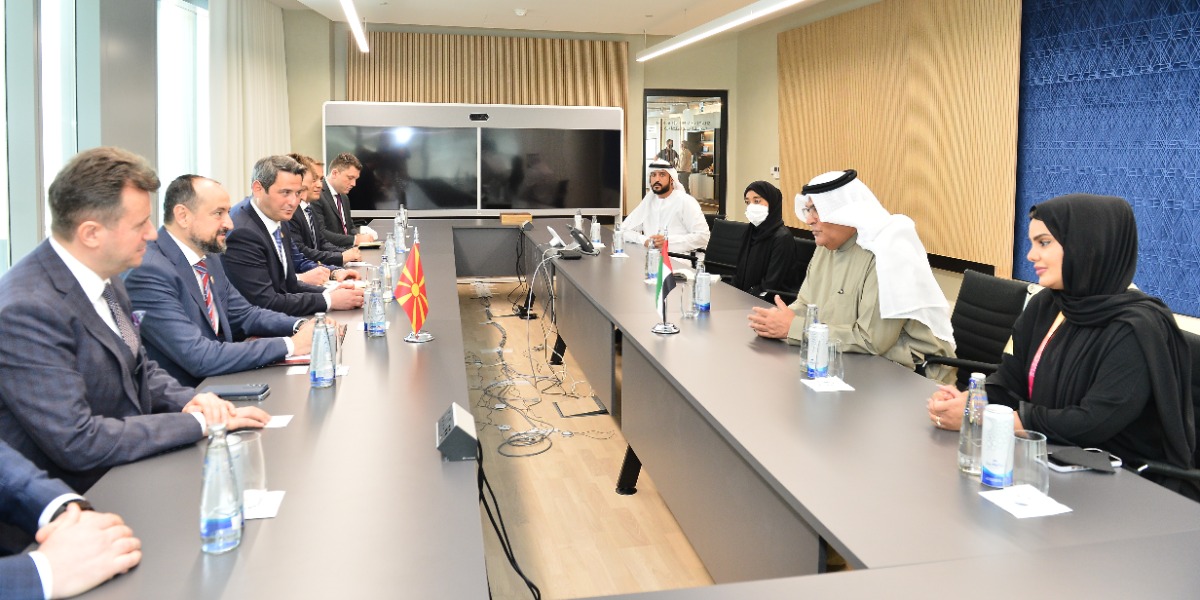 During the meeting, which was held on the sideline of their participation in Expo 2020 Dubai, both sides emphasized on the necessity to increase communication channels between Abu Dhabi Chamber members and their counterparts in Macedonia.
Attended by His Excellency Abdul Qadir Mimidi, Ambassador of North Macedonia to the UAE, and His Excellency Naser Nuredini, Minister of Environment and Physical Planning of North Macedonia, the meeting discussed the possibility of organizing an Emirati-Macedonian business forum in the near future to promote the available investment opportunities in North Macedonia.
H.E. Al Mazrui welcomed the Macedonian delegation praising the development of the bilateral relations between the two countries. He pointed to the many available joint investment opportunities which would maximize trade exchange in diverse sectors, especially food security and level up trade relations between the two countries to new heights.
Al Mazrui gave the visiting delegation a brief explanation on the services of the Abu Dhabi Chamber and its initiatives and roles in developing and organizing trade affairs in the Emirate. He pointed to the readiness of the Chamber to organize exchanged visits between trade delegations to contribute to the shared vision of a sustainable development in both countries.
For his part, H.E. Bytyqi commended the efforts of the Abu Dhabi Chamber to provide all the necessary tools to push economic cooperation between the two countries forward, expressing his country's high hopes in developing the economic relations with Abu Dhabi in all developmental sectors. He described the UAE in general and Abu Dhabi in particular as a key strategic market targeted by Macedonian businesses, through which they can access the markets of the region.
The Deputy Prime Minister called on Emirati businesses to increase their presence in the markets of North Macedonia and to explore the available investment opportunities in different sectors including water energy, agriculture, tourism, and livestock among others.
SOURCE