His Excellency Dr. Ali Saeed bin Harmal Al Dhaheri, 1st Vice Chairman of the Abu Dhabi Chamber of Commerce and Industry, has received a high-level delegation from the Investment and Communications Committee of Business Organizations at the Federation of Egyptian Industries (FEI), headed by His Excellency Dr. Mahmoud Muneer Soliman, Head of Investment Committee of the FEI.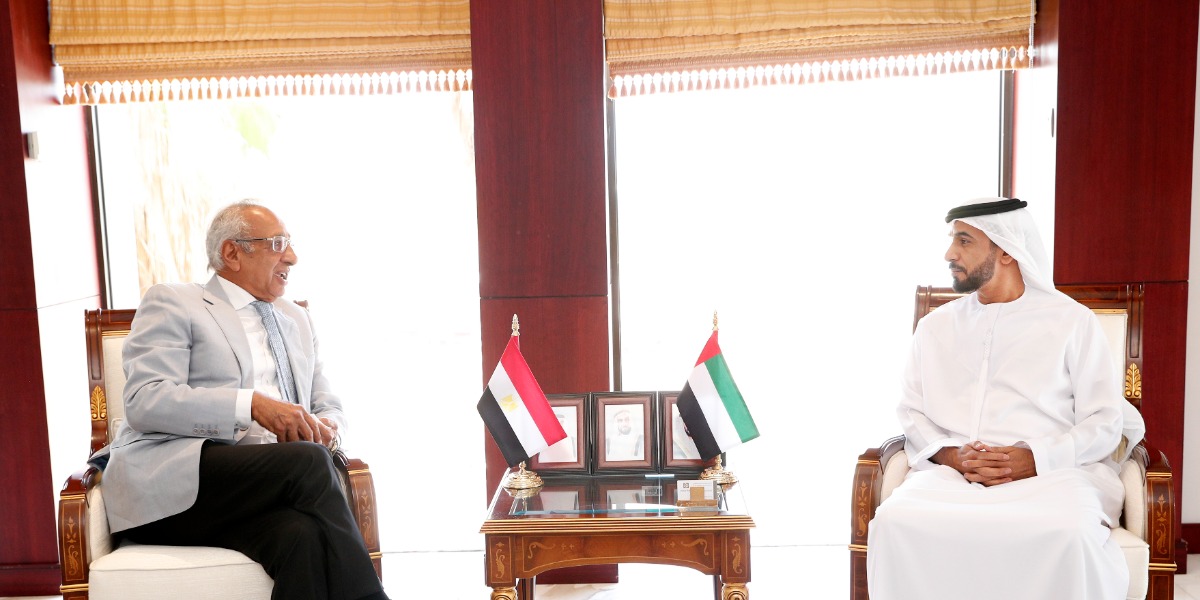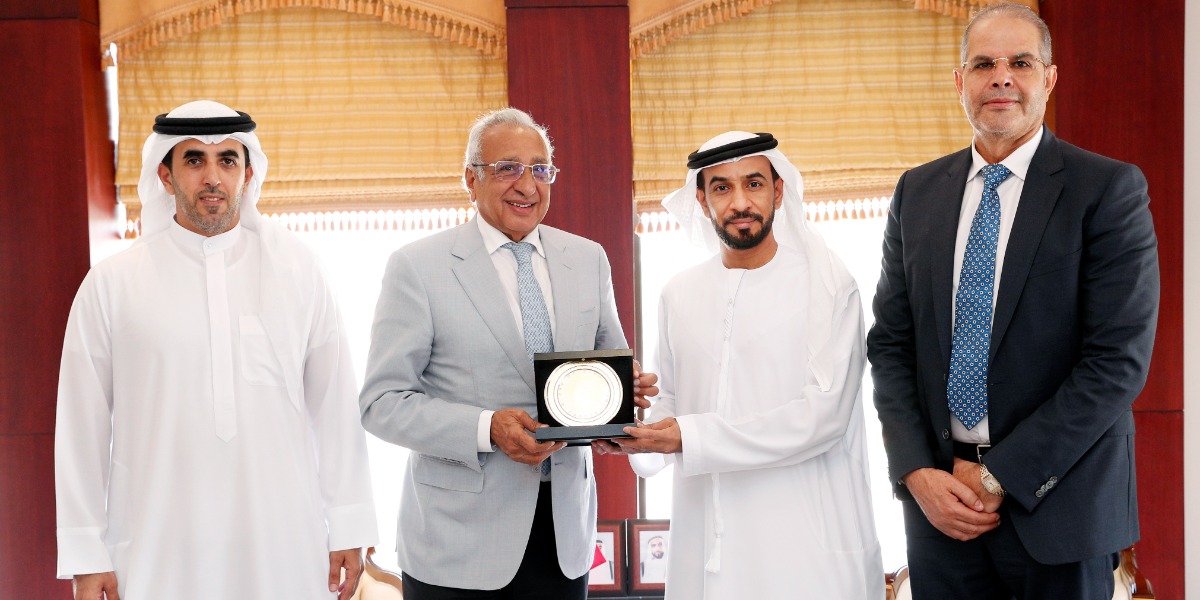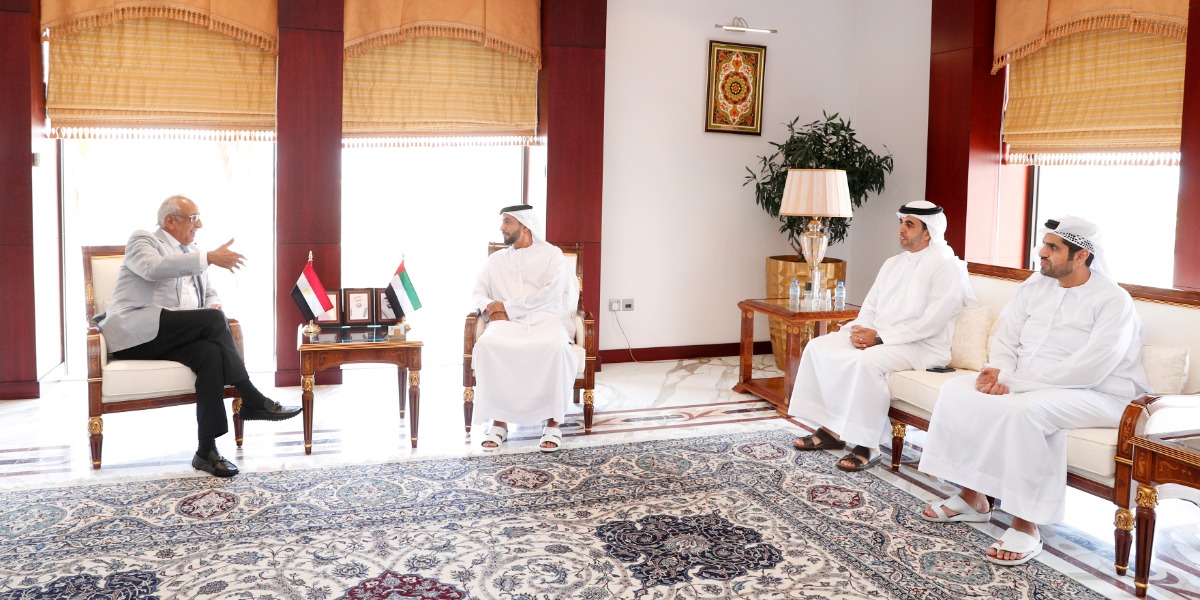 The delegation included H.E. Dr. Kamal Al Dusouqi, Board Member of the FEI, Member of the Committee and Chairman of the Standards and Quality Committee; H.E. Eng. Khalid Abu Al Makarem, Chairman of the Egypt's Chemical and Fertilizers Export Council; and Eng. Ahmed Ali, Rapporteur of the Investment and Communications Committee of Business Organizations at the FEI.
Dr. Ali Saeed bin Harmal welcomed the visiting delegation emphasizing on the need to promote trade collaboration and expand investment cooperation between businesses in Abu Dhabi and their counterparts in Egypt.
He added that the time is high to elevate the cooperation between Emirati and Egyptian businesses in the sectors of common interest, describing Abu Dhabi as a key center and hub for international businesses looking to open regional offices in the region and a launch pad to the neighboring markets considering the huge features, facilities and services of the public entities in the Emirate.
The 1st Vice Chairman expressed the readiness of the Chamber to increase its cooperation with the FEI to boost economic, industrial and investment relations between the two sides. He also pointed to the formation of an investment delegation to visit Egypt in the near future to take a closer look at the available investment opportunities there.
For his part, Dr. Soliman commended the welcome he received at the Chamber, praising the huge development in bilateral relations between the two countries.
Dr. Suleiman delivered a presentation on the biggest and most important projects in Egypt, especially the glass factory, saying that Egypt has the largest reserve of high-quality glass sands, which can be easily exported thanks to the strategic location of the Suez Canal in addition to the availability of nearly 75,000 factories in Egypt.
The head of the delegation extended an invitation to the Abu Dhabi Chamber and businessmen in the Emirate to benefit from the available investment opportunities in Egypt and visit the Chamber of Industry through which they can get a closer look at the available investment opportunities.
SOURCE