President of Costa Riza His Excellency Carlos Alvarado Quesada praised the strong economic relations between Costa Rica and the UAE, pointing to the need to seize all economic and investment opportunities, increase trade and the exchange of economic expertise between the two countries.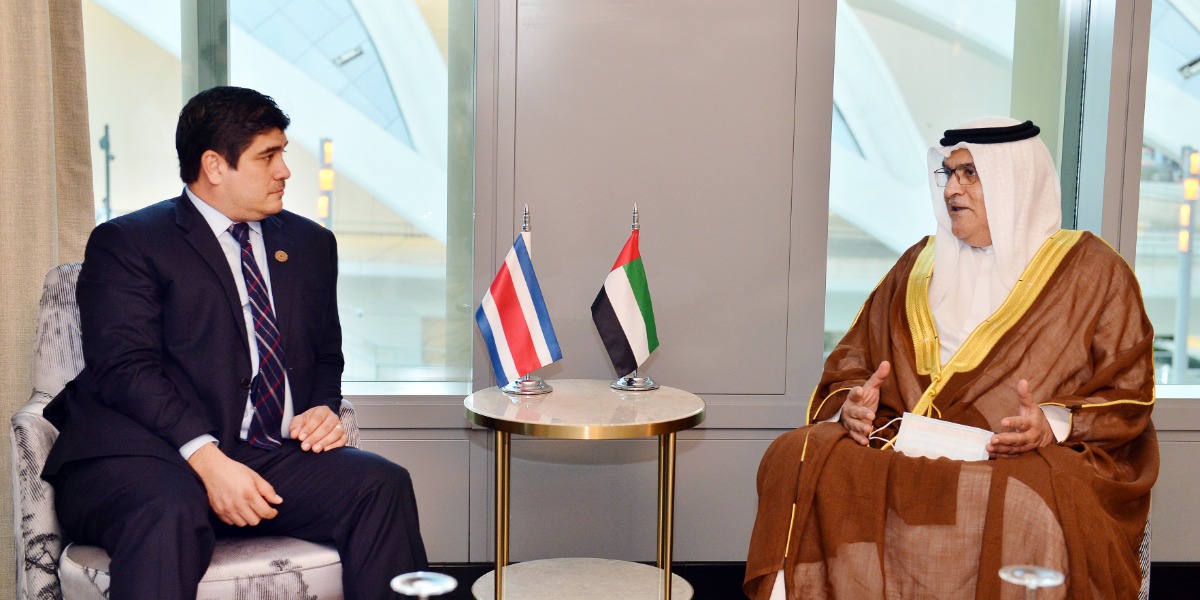 This came during a meeting with His Excellency Abdulla Mohamed Almazrui, Chairman of the Abu Dhabi Chamber of Commerce and Industry, during Expo 2020 Dubai.
Dignitaries, senior officials, and businessmen accompanied H.E. the President of Costa Rica to the meeting.
At the beginning of the meeting, H.E. Almazrui wished the President and people of Costa Rica more development and prosperity, emphasizing on the awareness of the Abu Dhabi Chamber to cement the economic relations between businesses in Abu Dhabi and Costa Rica by extending more bridges of economic cooperation. He pointed to the need to open new advanced logistic channels to facilitate exports and imports between the two countries.
Al Mazrui expressed high hopes for more joint coordination with Costa Rican Chambers of Commerce to inform Emirati investors with the promising investment opportunities in key and futuristic economic sectors in Costa Rica.
During the meeting, both sides discussed several economic issues and the optimal means to promote investment opportunities amongst businesses in both countries by taking advantage of the agricultural resources and the thriving tourism sector in Costa Rica.
SOURCE