The Federation of UAE Chambers of Commerce and Industry (FUCCI) has signed a Memorandum of Understanding with the Malta Chamber of Commerce, Enterprise and Industry, to expand economic, trade and industrial cooperation and encourage Emirati and Maltese businesses to form new partnerships.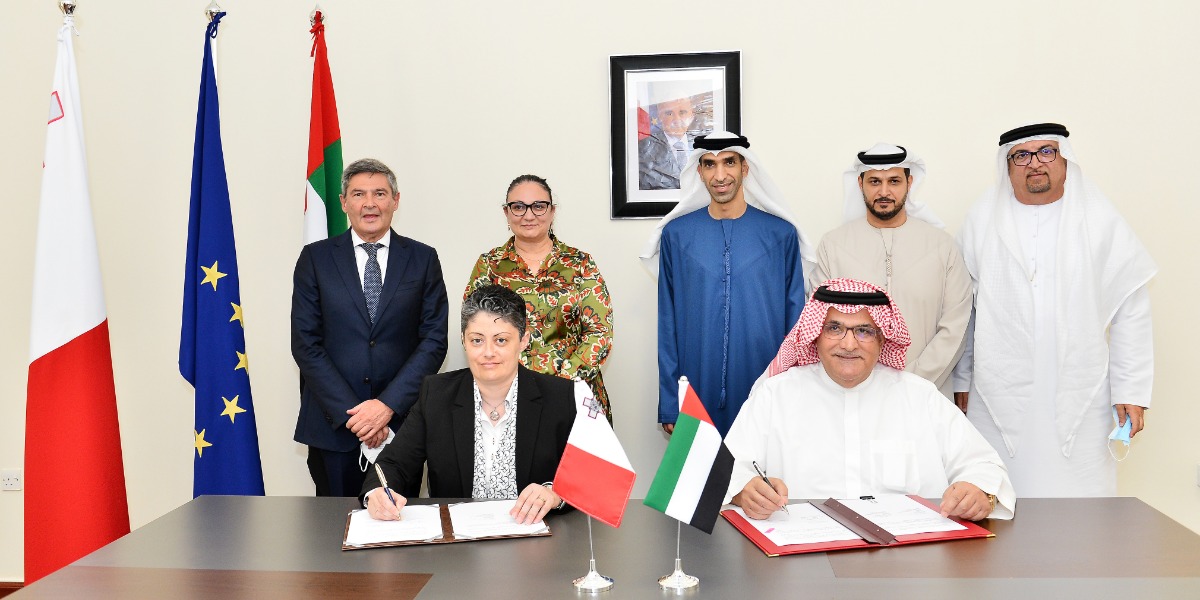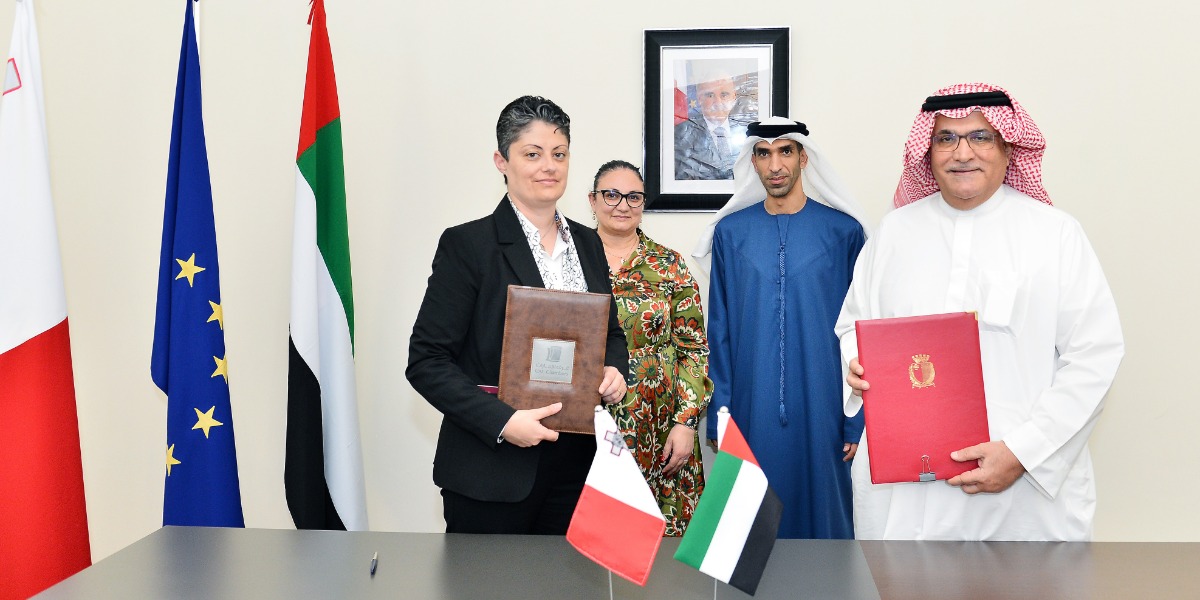 His Excellency Abdulla Mohamed Almazrui, Chairman of the UAE Chambers, signed the MoU on behalf of the FUCCI, whereas Her Excellency Marisa Xuereb, President of Malta Chamber, signed the document on behalf of her organization.
His Excellency Dr. Thani bin Ahmed Al Zeyoudi, UAE Minister of State for Foreign Trade, attended the signing ceremony along with Her Excellency Camilleri Calleja, Ambassador of Malta to UAE, and His Excellency Hameed Mohamed bin Salem, Secretary General of the FUCCI.
Commenting on occasion, H.E. Almazrui said that the MoU comes to strengthen the cooperation between Emirati businesses with their counterparts in Malta, expressing high hopes that the newly signed MoU would increase joint trade and investment cooperation between the two sides.
Almazrui also pointed out that the Federation of UAE Chambers will boost its communications with the Malta Chamber to coordinate visit exchanges and sharing of information on economic and trade events in both countries.
For her part, H.E. Xuereb expressed her pleasure in signing the MoU, pointing to the need to increase the cooperation between the two countries in all sectors, especially the economic and trade ones.
SOURCE