HE Saeed Abdul Jalil Al Fahim, Chairman of the SKEA High Committee announced the launch of the SKEA 2021-Model for this year's 19th edition based on the latest technical and administrative experiences adopted locally and internationally.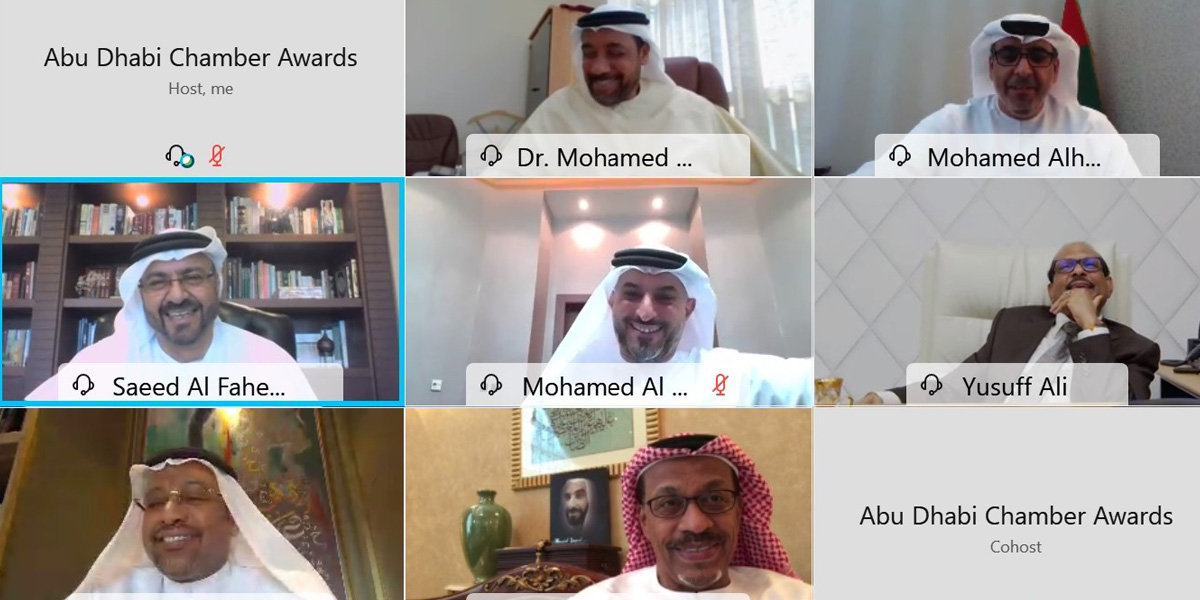 This is to ensure that the integrated roadmap, with a unique global model, enables participants and jury alike to engage in the post-COVID-19 pandemic, with greater effectiveness and efficiency.
This came during the 2nd virtual meeting of the SKEA High Committee via visual technologies in the presence of HE Saeed Abdul Jalil Al Fahim, Chairman of the High Committee of the Award, and each of the following High Committee members: HE Dr. Mohammed Rashid Al Hamli, HE Mohammed Omar Abdullah, HE Dr. Mohammed Salem Al Dhaheri, HE Mohammed Yusuf Ali, HE Mohammed Hilal Al Mheiri, Member of the Committee and Director General of The Abu Dhabi Chamber, and Prof. Al-Hadi Al-Tijani, General Coordinator of the Award.
HE Al Faheem praised the efforts of the Award's technical team for its proactive initiative in dealing with the global situation and demonstrating the agility and flexibility expected to lead the private sector towards broader prospects of quality and institutional excellence.
The Chairman of the SKEA High Committee asserted that out of SKEA's preparation to encompass the participations of local and international entities of organizational maturity and development, announces during this meeting the addition of a new category called "Excelled Elite" which will be assessed by international expertise and jury in accordance with SKEA's Assessment Model.
For his part, HE Mohammed Helal Al Mheiri, Director General of the Abu Dhabi Chamber and member of Award's High Committee pointed out that SKEA programme has completed all the steps necessary for full digital transformation. He also confirmed that the 19th edition will be conducted intelligently and virtually after putting in place its proper infrastructure.
Professor Al Hadi Al Tijani, Award's General Coordinator said that the current edition of the Award is in its final stages as all applications of participants have been received and therefore assessment and arbitration processes will start soon.
"It is also expected that all the Award's programmes will be completed by February 2021 when the SKEA Concluding Ceremony will take place" added Prof. Al Tijani.
SOURCE