Headed by Chairman Prof. Gau Raganit, a delegation from the Philippine Business Council in Abu Dhabi visited the Abu Dhabi Chamber of Commerce and Industry to cement the cooperation relations between the Chamber and Filipino investors in the Emirate of Abu Dhabi.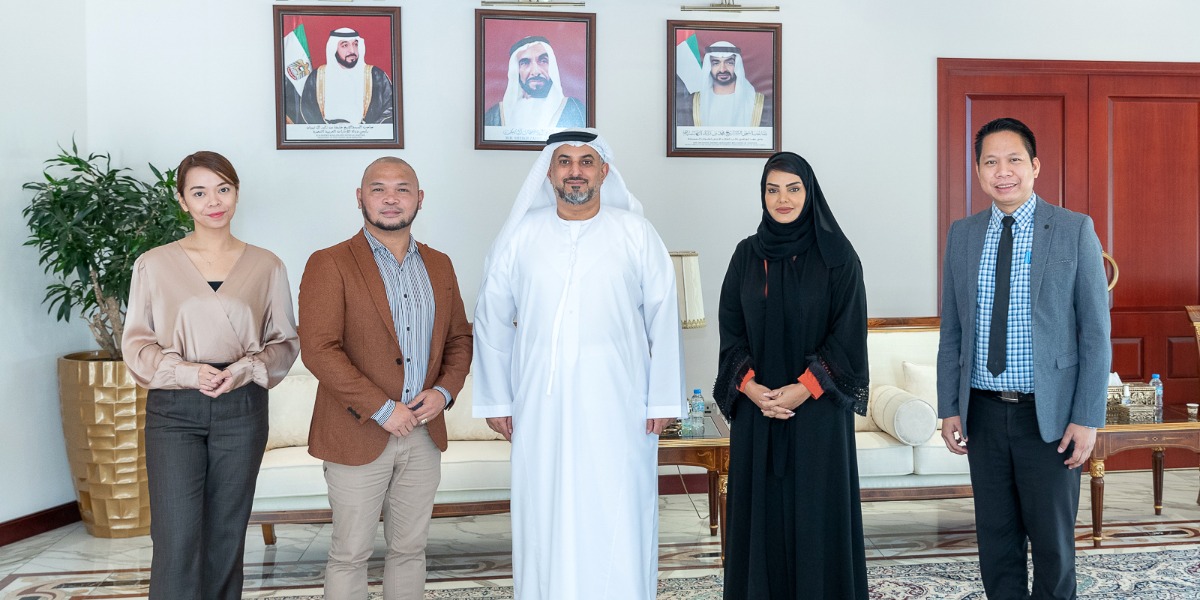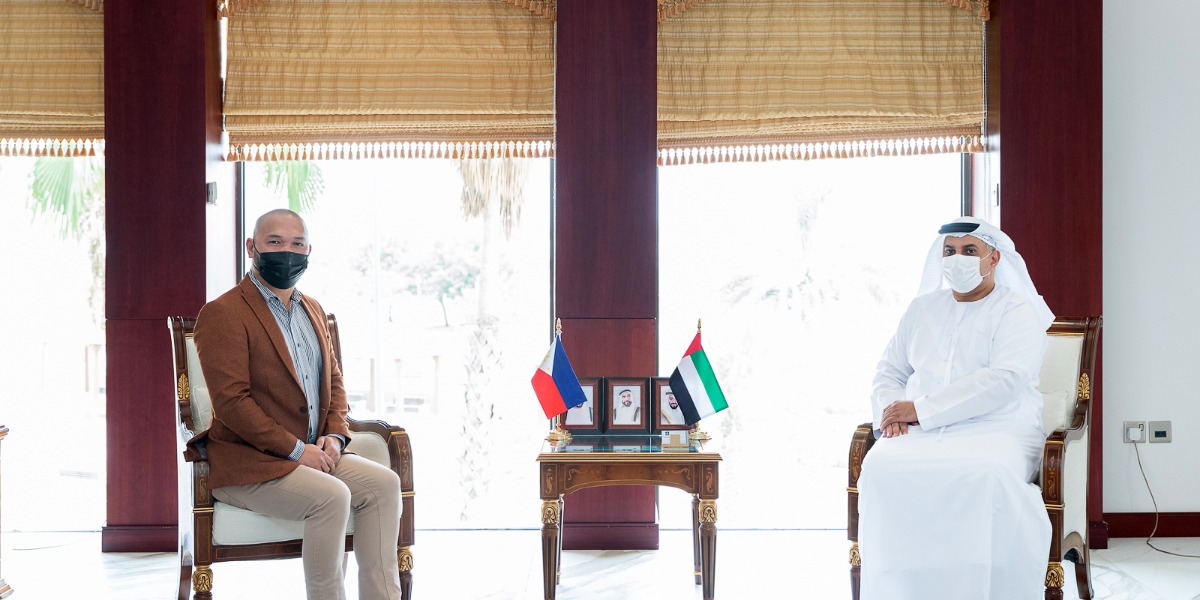 Received and welcomed by the His Excellency Mohamed Helal Al Mheiri, Director General of the Abu Dhabi Chamber, both sides discussed strengthening the bilateral relations between Abu Dhabi and the Philippines and increasing the level of cooperation in diverse sectors of mutual interests.
H.E. Al Mheiri commended the visit of Prof. Raganit and the accompanying delegation, praising the strong relationship between Abu Dhabi and the Philippines on all trade and economic levels, expressing the interest of the Abu Dhabi Chamber in solidifying economic cooperation relations between the two countries.
During the meeting, the Director General presented to the visiting delegation an explanation on the services of the Abu Dhabi, its initiatives and the role it plays in supporting businesses in the Emirate, pointing to the Chamber's complete readiness to cooperate with the Philippine Business Council to provide Filipino investors and entrepreneurs with all the necessary information about the available business opportunities in Abu Dhabi.
For his part, Prof. Raganit said that the Philippine Business Council is aware to increase cooperation relations with the Abu Dhabi Chamber to support the business community in each Abu Dhabi and the Philippines, increase the flow of investments and ease the movement of trade between the two countries.
Chairman Raganit gave a summary about the Philippine Business Council – Abu Dhabi, describing it as a non-profit organization that was established in June 2003 as a business group composed of businessmen, entrepreneurs and professionals connected with local companies who share a common interest in developing local businesses, and trade and investment between the Philippines and United Arab Emirates.
He added that the UAE is considered the Middle East's top trading partner to the Philippines and one of the most favorable investment markets in the world.
Prof. Raganit expressed his desire to increase visits between entrepreneurs in Abu Dhabi with their counterparts in the Philippines in order to inform businesses in both countries about the available investment opportunities and increase the level of cooperation in all economic sectors.
SOURCE