Mr. Helal Mohammed Al Hameli, Deputy Director General of the Abu Dhabi Chamber of Commerce and Industry for Advisory Centres and Councils received the Ambassador of North Macedonia His Excellency Abdulkadar Memedi at the Chamber's tower in Abu Dhabi to discuss increasing economic cooperation and exploring the available investment opportunities in the tourism sector.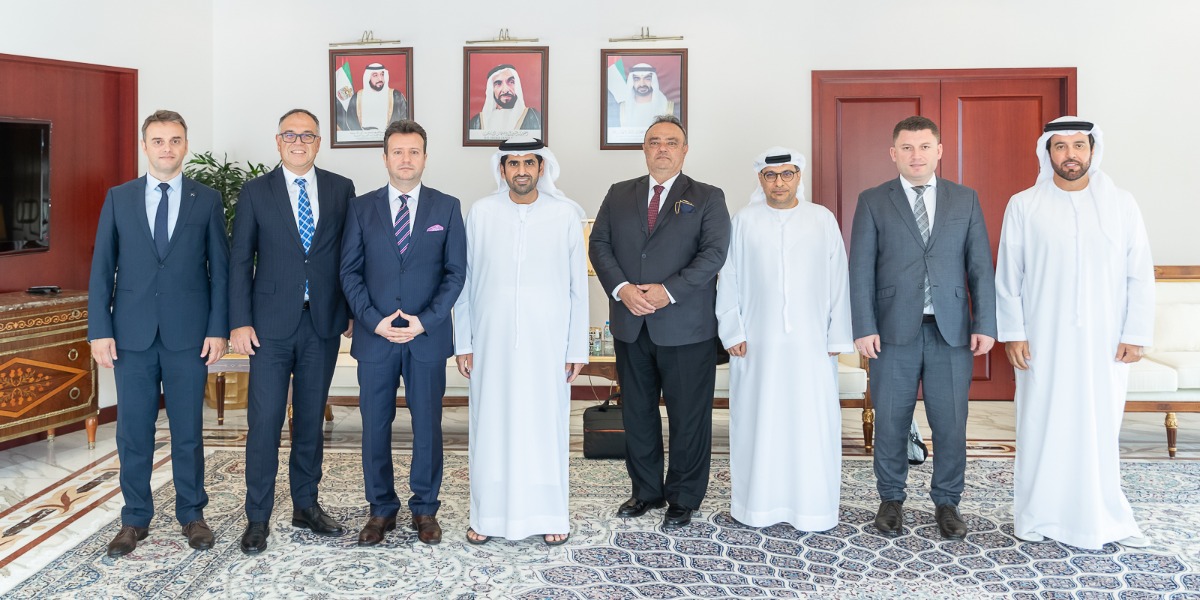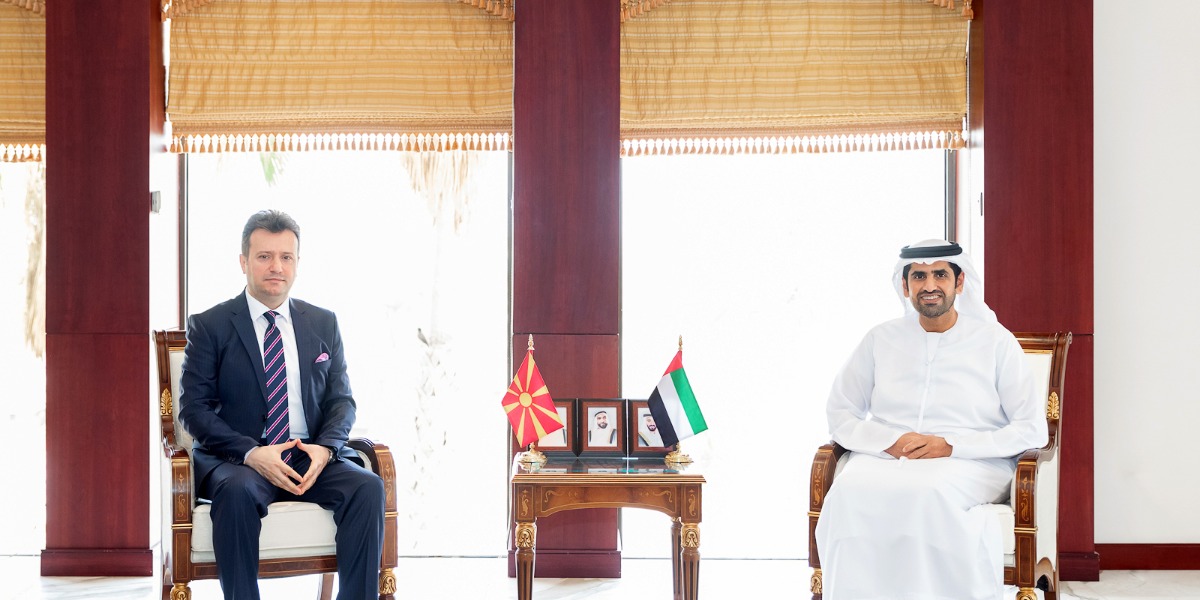 The meeting was also attended by Mr. Igor Popov, Director of Economic Diplomacy at the Ministry of Foreign Affairs of North Macedonia, and the accompanying delegation.
Al Hameli praised the distinguished relations between the UAE and North Macedonia, expressing the Chamber's awareness to enhancing trade and investment relations between businesses in both countries.
Al Hameli also pointed to the UAE's advanced position on the global travel and tourism map as it eyes to become one of the most important and largest global tourist destinations, pointing to tourism attractions that combine modernity, history, natural and industrial landmarks while creating a range of tourism offerings that meets the interest of families as a holiday and leisure destination, as well as an ideal business venue for incentive, conferences, exhibitions and festivals.
Al Hameli extended an invitation to the North Macedonian delegation to participate in some of the international exhibitions held in Abu Dhabi including the Abu Dhabi International Hunting and Equestrian Exhibition considering it the largest event of its kind in the Middle East and Africa, that celebrates and promotes Emirati cultural heritage, calling it a great opportunity for North Macedonian companies to launch their products and expand their businesses.
For his part, the North Macedonian Ambassador commended the welcome he received at the Abu Dhabi Chamber, expressing high hopes in increasing exchanged visits between entrepreneurs and investors in the UAE and North Macedonia.
Ambassador Memedi highlighted the viable sectors for Emirati investors in North Macedonia including the tourism, agriculture, and energy sectors, calling on Abu Dhabi Chamber to cooperate with the Embassy in organizing joint awareness seminars to inform businesses on the available investment opportunities in both countries and shed light on the various resources available for foreign investors in North Macedonia.
SOURCE