His Excellency Abdulla Mohamed Almazrui, Chairman of Abu Dhabi Chamber of Commerce and Industry, has received a Brazilian delegation chaired by Rui Costa dos Santos, Governor of the State of Bahia, Brazil at the Chamber's tower in Abu Dhabi.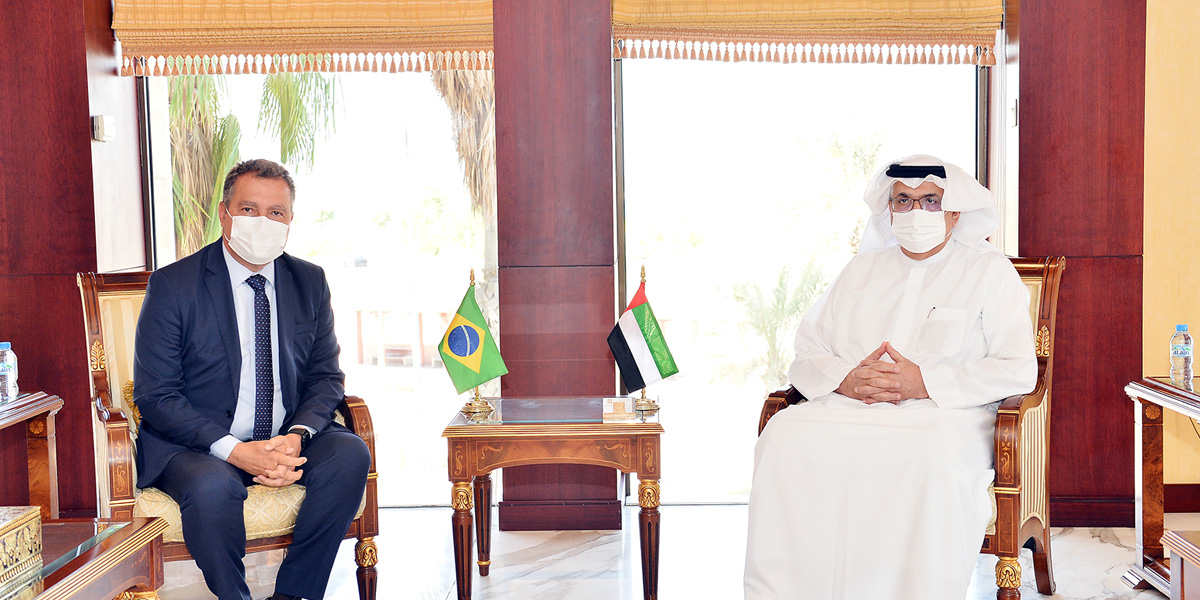 Attended by His Excellency Mohamed Helal Al Mheiri, Director General of Abu Dhabi Chamber, both sides discussed boosting trade relations between Abu Dhabi and Brazil.
Composed of officials and businesses in the State of Bahia, this visit comes as part of the delegation's agenda in visiting a number of entities in Abu Dhabi.
During the meeting, Almazrui presented to the visiting delegation the key role of the Abu Dhabi Chamber in supporting businesses in the emirate. "Abu Dhabi has become one of the most attractive destination for international businesses considering the diverse facilities it presents," he said. "The Abu Dhabi Chamber is aware to cement its relations with Brazil. It is one of the key international trade partners to the UAE."
For his part, Governor dos Santos expressed his hopes to solidify trade relations with the business community in Abu Dhabi, form new partnerships and enter into agreements that would serve the goals of both sides.
He pointed out that the State of Bahia enjoys advanced industrial centers and is heavily investing in the sectors of solar and renewable energy, food, agriculture, and mining. "Officials in Bahia are now focusing in investing in the infrastructure and logistics and allowing foreign investments, especially from the UAE," he added.
SOURCE