Abu Dhabi Chamber of Commerce and Industry, in cooperation with Abu Dhabi Global Market (ADMG) and Abu Dhabi Securities Exchange (ADX), have organized a workshop on the key features of FinTech solutions and business growth in Abu Dhabi. The workshop comes as a part of the "Networking Series" organized by the Abu Dhabi Chamber at EXPO 2020 Dubai.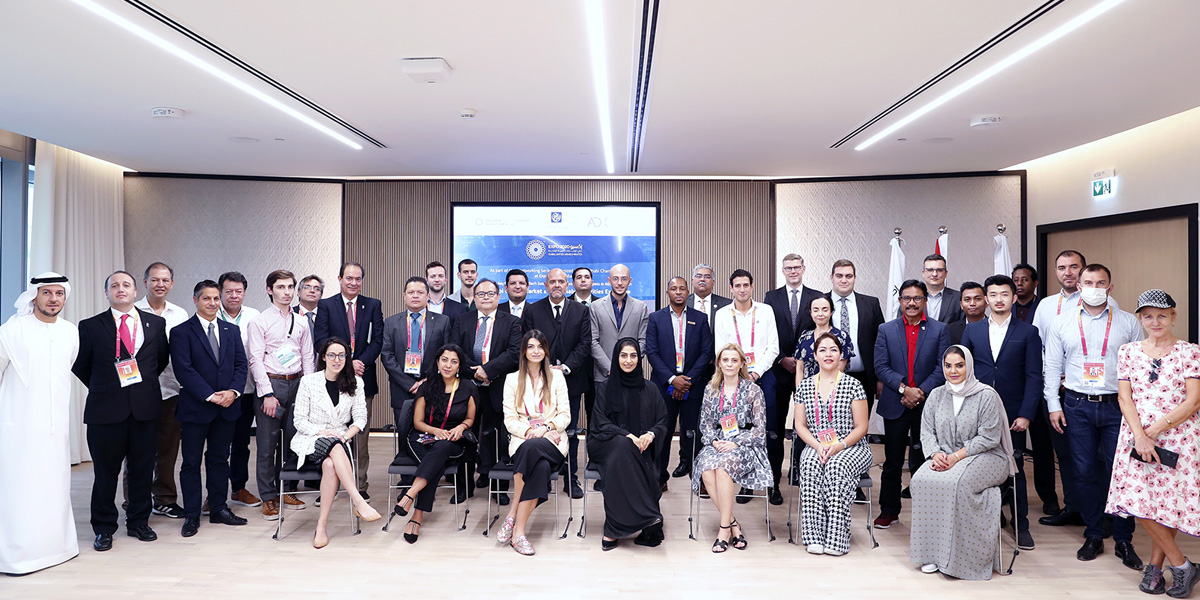 Attended by more than 40 participants including commercial attachés and some big names in the FinTech sector regionally and international, the workshop introduced the attendees on the prospects of the FinTech sector on new businesses and its importance for making Abu Dhabi a place where there are huge potentials for investments.
In a number of presentations were delivered during the workshop, the presenters introduced the attendees to the available investment opportunities while highlighting the resilience of economic sectors in the emirate and its distinguished investment climate.
The presenters also shed light on the services of the FinTech sector, emphasizing that the UAE has become a top of the world in embracing this industry. They said that the government in the UAE has supported many initiatives aimed at accelerating the growth of FinTech ecosystem and that a large number of startups in the UAE are specialized in FinTech services considering the development of this pivotal sector a key objective in the UAE Vision 2021 in transforming the country into a hub for FinTech industry in the region.
The workshop also concentrated on the pioneering position of Abu Dhabi in this sector thanks to its advanced infrastructure and the hard efforts of the government in the emirate in making the capital a world center for Fintech.
The workshop also signified the huge importance of the FinTech sector and the real opportunities it poses, which makes it a cornerstone in the sustainable social and economic development around the world.
The workshop was concluded with a Q&A session and for participating businesses to share their experiences in this field.
It is worth noting that the Chamber is organizing workshops and other economic events and activities at Expo 2020 Dubai as part of a Networking Series to help forge new partnerships and observe prospects of future expansions within its markets.
SOURCE