His Excellency Mohamed Helal Al Mheiri, Director General of Abu Dhabi Chamber of Commerce and Industry, has received His Excellency Jakub Sławek, Chargé d'Affaires at the Embassy of Poland in Abu Dhabi, at the Chamber's tower in Abu Dhabi. Both sides discussed boosting bilateral economic relations between Abu Dhabi and Poland while boosting joint cooperation in key and futuristic economic sectors between businesses in both countries.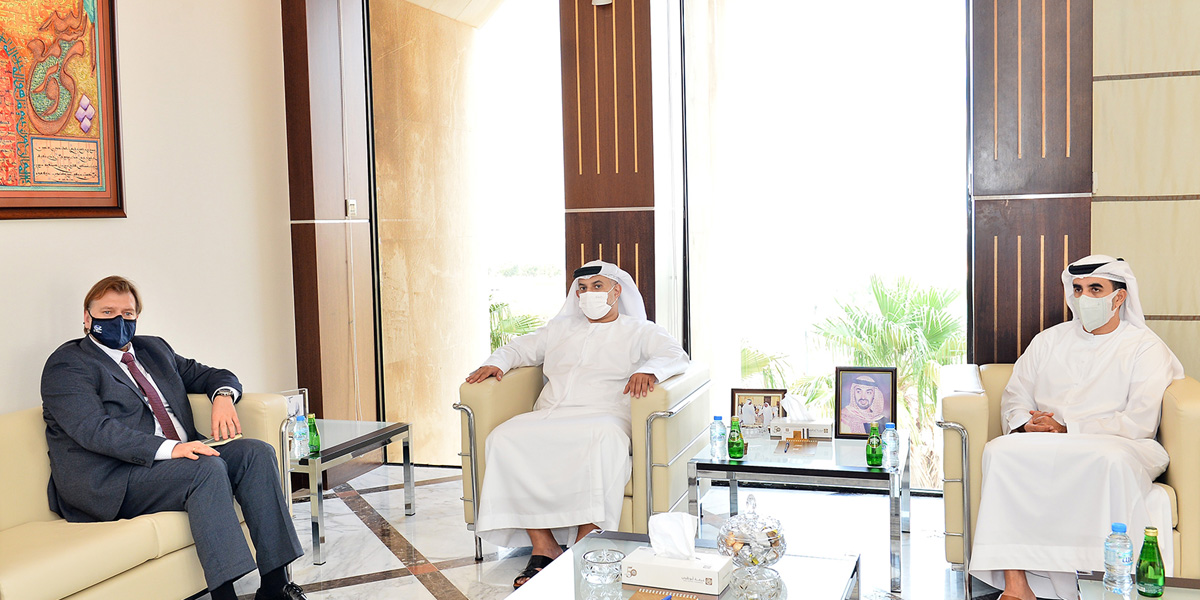 Deputy Directors General of Abu Dhabi Chamber Mr. Abdullah Ghurair Al Qubaisi and Mr. Helal Mohamed Al Hameli, attended the meeting as well.
At the beginning of the meeting, H.E. Al Mheiri welcomed the visiting delegation, pointing to the need to strengthen the relations with Poland on all economic levels and to increase the flow of trade between the two countries.
Al Mheiri also called on the Polish delegation to organize meetings between businesses and investors in Poland with their counterparts in Abu Dhabi to explore the available investment opportunities in diverse economic sectors in the emirate considering it a gateway for the markets in the MENA region.
For his part, H.E. Sławek said pointed to interest of his country in bossting trade with Abu Dhabi, commending the fast-paced development in the UAE in general and Abu Dhabi in particular.
He emphasized on the need to hold bilateral meetings and open direct communication channels between businesses and investors in both countries to increase trade and explore investment opportunities in Poland, which is a gateway for the markets of Eastern Europe considering it a strategic link between Russia, Europe and the Baltic Sea.
SOURCE