His Excellency Abdulla Mohamed Almazrui, Chairman of Abu Dhabi Chamber of Commerce and Industry has received His Excellency Mohammad Abu Zafar, Ambassador of Bangladesh to the UAE, at the Chamber's tower in Abu Dhabi.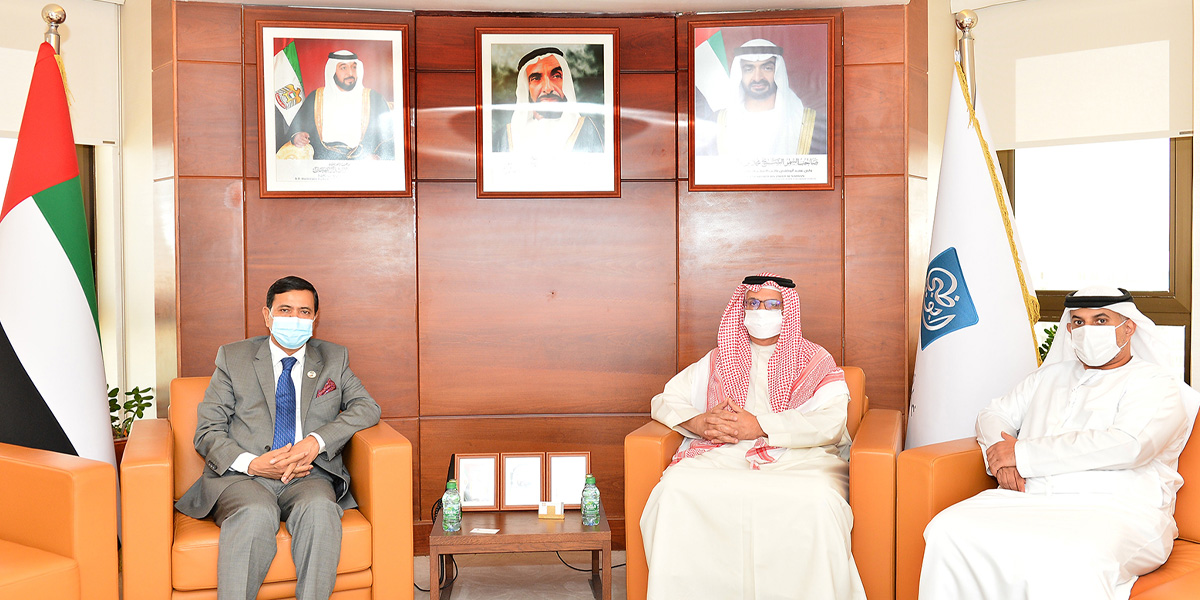 Attended by His Excellency Mohamed Helal Al Mheiri, Director General of Abu Dhabi Chamber, both sides discussed the prospects of boosting trade and investment cooperation between both countries, and the means of forming bilateral partnerships to explore new investment opportunities.
At the beginning of the meeting, H.E. Almazrui welcomed the Ambassador of Bangladesh at the Chamber, praising the distinguished and historical bilateral relations on many levels, especially the economic and trade ones.
The Chairman also emphasized on the need to overcome any challenges and push the wheel of joint economic development forward, especially in the sectors of renewable energy and manufacturing.
For his part, Ambassador Abu Zafar expressed his pleasure in visiting the Chamber, pointing to the interest of his country in increasing trade relations with Abu Dhabi and benefitting from the Chamber's experience in supporting local businesses and activating the role of the private sector in the Emirate.
The Ambassador pointed to the available investment opportunities in Bangladesh, calling on businesses in Abu Dhabi to explore cooperation opportunities, pointing to mega projects in his country including ports, energy generators and economic zones.
SOURCE