His Excellency Abdulla Mohamed Almazrui, Chairman of Abu Dhabi Chamber of Commerce and Industry received His Excellency Mohd Tarid, Ambassador of Malaysia to UAE, at the Chamber's tower in Abu Dhabi to discuss the prospects of expanding economic cooperation between the business communities in both countries.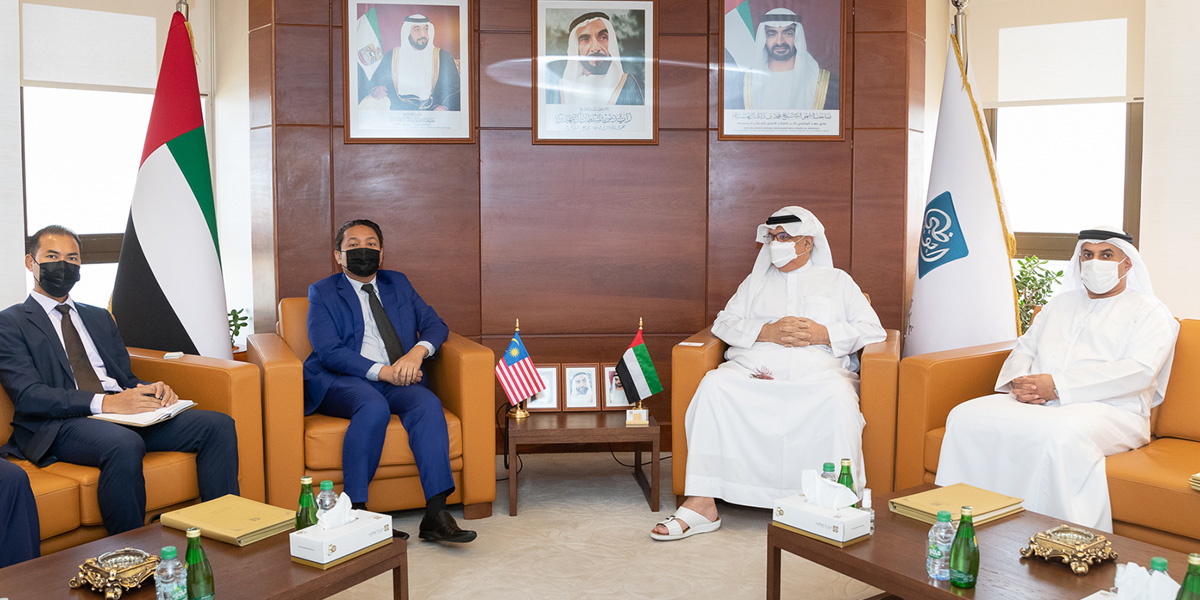 Attended by His Excellency Mohamed Helal Al Mheiri, Director General of Abu Dhabi Chamber, H.E. Almazrui expressed the Chamber's efforts to increase economic cooperation between businesses in both Abu Dhabi and Malaysia, saying that the UAE in general, and Abu Dhabi in particular, is in the process of cementing its relations with southeast Asian countries.
The Chairman pointed to the importance of sharing ideas to increase the share of national products in Malaysian markets, which act as a window for Southeast Asian countries. He added that Abu Dhabi is open to foreign businesses, considering it one of the most attractive economies for direct foreign investments regionally and internationally thanks to its strong investment legislations and incentives.
Almazrui emphasized on the need to double the efforts to provide all the necessary facilities for Malaysian investors and to activate the communication channels between Emirati businesses and investors with their Malaysian counterparts.
For his part, Ambassador Tarid expressed his delight for visiting the Chamber, stressing on his country's interest in boosting economic relations with Abu Dhabi and in increasing exchanged visits between entrepreneurs in both countries. He added that Dubai Expo 2020 poses as a direct economic platform that can benefit the public interest, especially Malaysian business sector.
SOURCE