"Abu Dhabi and Costa Rica share a joint desire to increase their bilateral relations on all economic levels," said His Excellency Dr. Ali Saeed bin Harmal Al Dhaheri, First Vice Chairman of the Abu Dhabi Chamber of Commerce and Industry, as he received His Excellency Francisco J. Chacón Hernández, Ambassador of Costa Rica to the UAE, at the Chamber's tower in Abu Dhabi.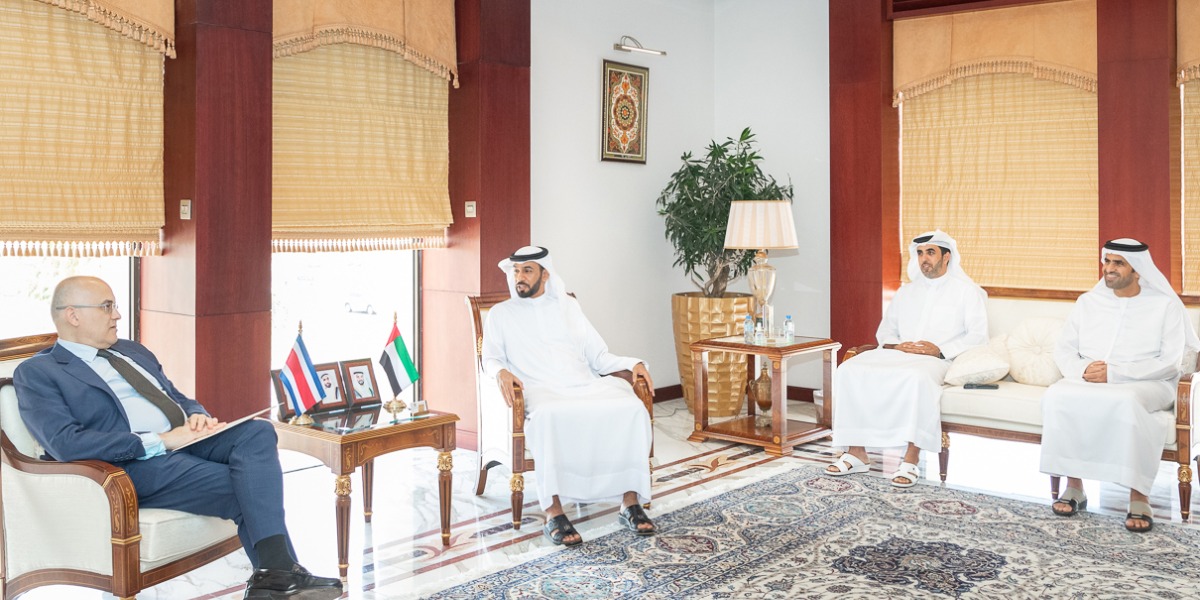 Attended by Abu Dhabi Chamber Deputies Director General Mr. Abdullah Ghurair Al Qubaisi and Mr. Helal Mohammed Al Hameli, the meeting discussed how to strengthen economic partnerships between businesses in both countries. Both sides exchanged their point of views on the latest economic updates of shared interests.
H.E. Al Dhaheri welcomed the Costa Rican Ambassador, praising the distinguished relations on all economic and commercial levels driven by the shared desire to open new doors of investment for the business community in each of Abu Dhabi and Costa Rica.
The Chairman of the Abu Dhabi Chamber gave H.E. Hernández a summary about the Chamber's role in stimulating the economy of Abu Dhabi and its contribution to the government's efforts in realizing its economic vision. He explained that the Chamber offer businesses in the Emirate with exceptional services, pointing to the readiness of the Chamber to increase their bilateral relations on all economic levels.
For his part, Ambassador Hernández commended the welcome he received at the Chamber, pointing to the necessity to increase the partnerships between business in both countries, especially in sectors of shared interests including agriculture and food security.
The Ambassador called on the Abu Dhabi Chamber to form an economic delegation of entrepreneurs to visit Costa Rica and take a closer look at the available investment opportunities in his country.
SOURCE