Economic relations between Abu Dhabi and Barbados are getting a boost as His Excellency Abdullah Mohamed Al Mazrui, Chairman of Abu Dhabi Chamber of Commerce and Industry, received His Excellency Gabriel Abed, the First Ambassador of Barbados to the UAE, and the accompanying delegation in the Chamber's tower in Abu Dhabi.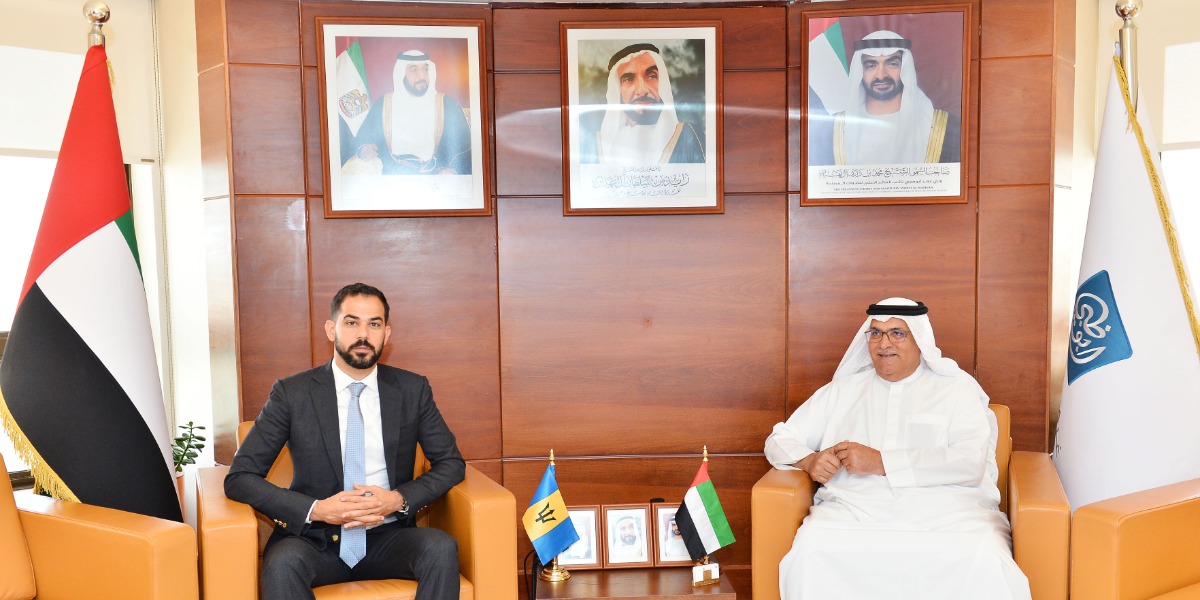 During the meeting, both sides agreed to organize business meeting between Abu Dhabi Chamber and Barbados Chamber in an attempt to push trade cooperation between businesses forward.
During the meeting, Chairman Al Mazrui commended the visit of H.E. Abed to the Abu Dhabi Chamber, which is a testimony to Barbados' true desire to boost its investment and trade cooperation with Abu Dhabi, pointing to the need to improve the economic relations between the two countries.
Al Mazrui pointed out that Abu Dhabi enjoys competitive features making it a preferred destination for startups, noting that the Emirate has a flexible and encouraging legislative system backed by an advanced infrastructure and strategic geographical location. He also highlighted the role of the Abu Dhabi Chamber in supporting foreign businesses desirous of investing in the Emirate by providing them with the facilities and services to make their businesses a success.
For his part, Ambassador Abed called on businesses in Abu Dhabi to visit Barbados considering it a preferred touristic destination in the Caribbean and the most developed island in the region.
The Ambassador added that Barbados possesses huge capabilities in several key sectors including advanced technology, expressing his government's desire to establish long-term strategic relations with Abu Dhabi through the Abu Dhabi Chamber.
He also pointed to his country's readiness to provide all the necessary support and facilities to Emirati businesses to expand their operations to Barbados.
SOURCE