Abu Dhabi Chamber - Online Meeting
The Automobile and Spare Parts Agencies Business Group of the business committees of the Abu Dhabi Chamber of Commerce and Industry has conducted its first meeting through online meeting platforms to elect their representatives to lead the group for the next phase.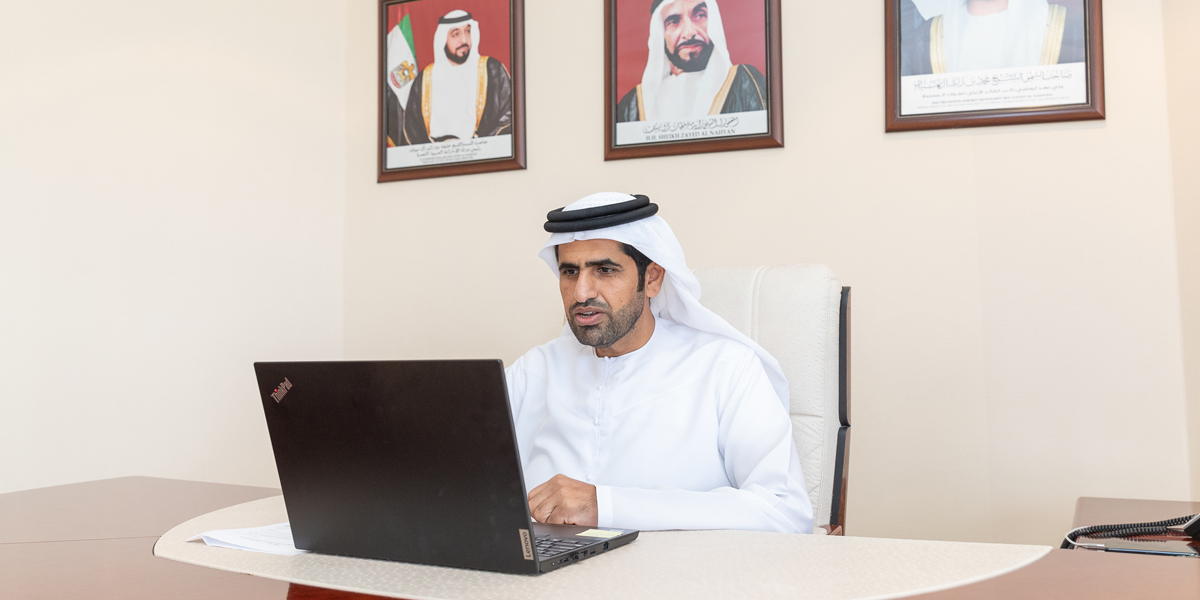 Comprising of a number of key players in the automobile industries in Abu Dhabi, the group elected His Excellency Ahmed Rahma Al Masaood, Vice Chairman of Al Masaood Group, to chair the business group. The meeting also witnessed the election of Mr. Suleiman Saeed Al Zabin, CEO of Juma Al Majid Establishment – Hyundai, for the position of Deputy Chairman; and Mr. Baraa Hakawati, Head of Standards, Homologation and Brands Protection at Al Futtaim Automotive, for the position of Group Secretary.
Mr. Helal Mohammed Al Hameli, Deputy Director General of the Abu Dhabi Chamber for Advisory Centres and Councils, praised such progress in the group, expressing high hopes that it would achieve its goals in serving the interests of the private sector in Abu Dhabi by activating the group's role in supporting automobile agencies and spare parts importers in the emirate and pinpointing the key challenges in order for this key sector to play its key role in the economic and social economic development process within the frame of Abu Dhabi economic vision 2030.
Within its general framework, the Automobile and Spare Parts Agencies Business Group aims to realize and serve the interests of the automobile sector in Abu Dhabi, develop it, identify the challenges and find proper solutions for them as well as providing proper opportunities to train Emirati nationals and increase their involvement in this sector in coordination with the training center at the Chamber and all automobile agencies.
The group also aims at increasing the cooperation and communication between the investors and the entities operating in the automobile sector with all local and federal public and semi-governmental authorities. It also aims to activate the automobile sector and raising awareness about its activities, services and the integrated infrastructure. The group proposes the basics of developing and promoting this sector within on the level of the emirate and beyond as well.
It is worth noting that the business groups of the Abu Dhabi Chamber occasionally hold periodical meetings to increase their communications with the related authorities to come up with optimal solutions for the related industries and to support projects and businesses in the emirate.
The Abu Dhabi Chamber constantly works on increasing its communication channels with all businesses in the private sector to assess the latest updates and to meet the demands of the current and rapid changes on the economic stage locally, regionally and internationally.
SOURCE