His Excellency Mohamed Helal Al Mheiri, Director General of the Abu Dhabi Chamber, has received H.E. Avni Arifi, Ambassador of the Republic of Kosovo to the UAE, and the accompanying delegation at the Chamber's tower in Abu Dhabi. Both sides discussed increasing trade and investment cooperation relations between businesses in Abu Dhabi and Kosovo.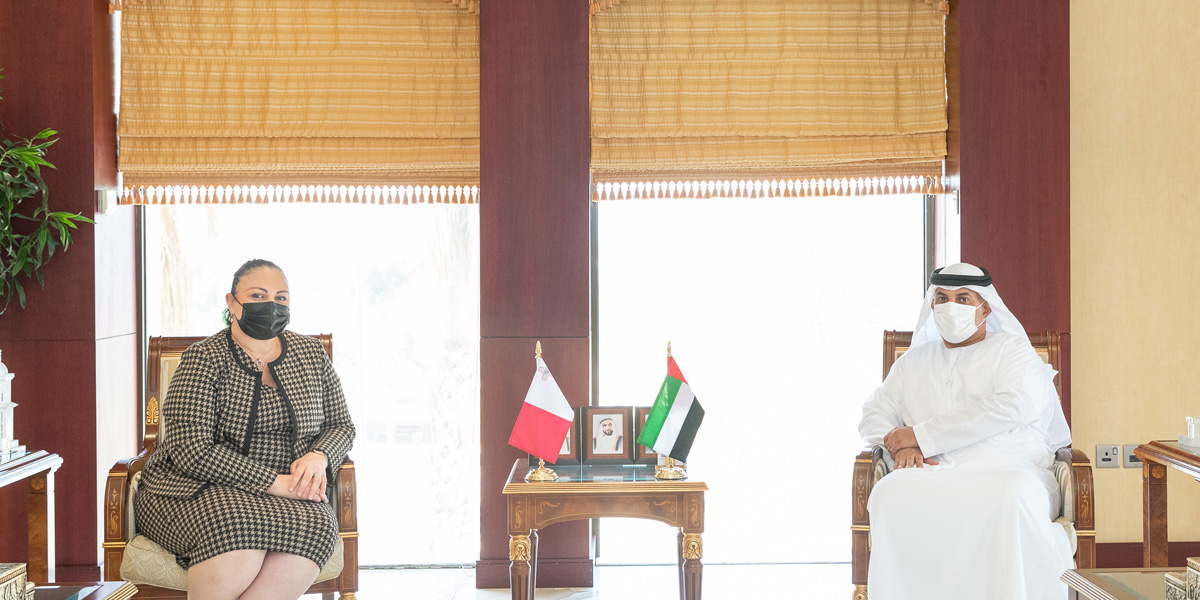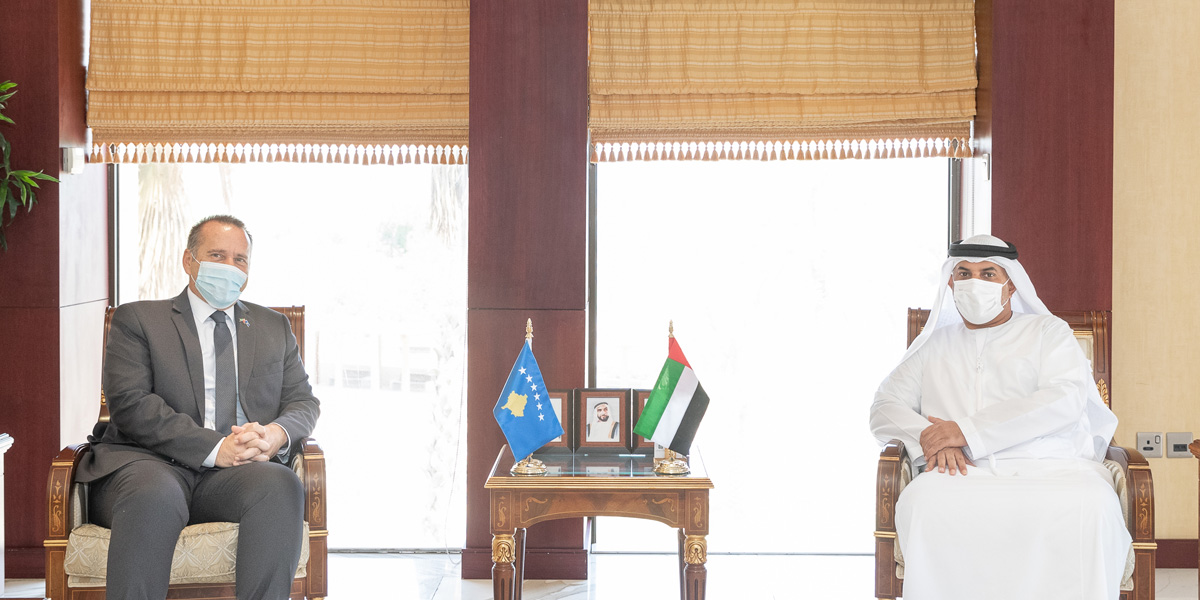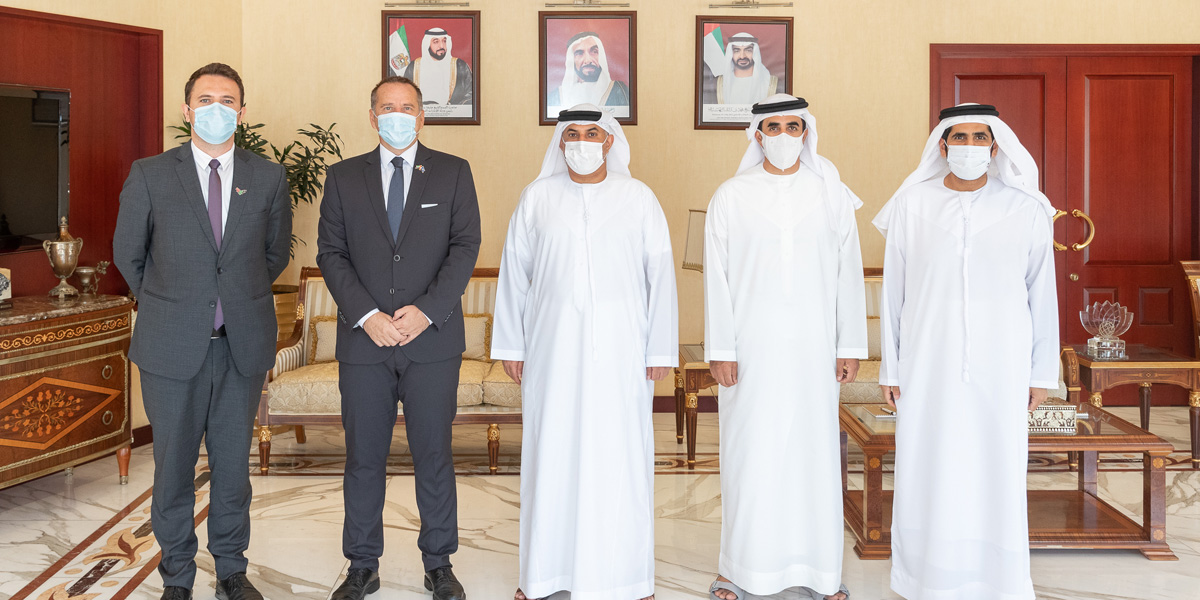 Deputy Directors General of the Abu Dhabi Chamber Mr. Abdullah Ghurair Al Qubaisi and Mr. Helal Mohammed Al Hameli attended the meeting as well.
Director General Al Mheiri also received H.E. Maria Camilleri Calleja, Ambassador of the Republic of Malta to the UAE, and discussed with her strengthening trade and economic cooperation between Abu Dhabi and Malta.
H.E. Al Mheiri praised the visit of ambassadors Arifi and Calleja, expressing high hopes for more joint trade and cooperation relations in the future. He highlighted a number of services, which the Chamber provides for its 100,000+ members as well as a number of innovative initiatives taken by the Chamber to support businesses; contribute to materializing the sustainable vision of the emirate by founding a pioneering economic system based on sustainable knowledge; and increase the competitiveness of the private sector on the global level.
For his part, Ambassador Arifi praised the welcome he received at the Chamber, expressing his hopes for increasing the exchanged visits between Emirati entrepreneurs with their counterparts in Kosovo, pointing to the features his government provides for foreign investors in order to attract investments, encourage innovation and provide business incubators among others.
For her part, Ambassador Calleja, expressed her pleasure for representing her country in the UAE, pointing to the need to strengthening the cooperation relations between Abu Dhabi and Malta in all sectors and on all levels, especially the economic and trade ones.
SOURCE