His Excellency Mohammed Thani Al Rumaithi, Chairman of the Federation of the UAE Chambers and Chairman of the Abu Dhabi Chamber of Commerce and Industry, discussed with Singapore's Ambassador to UAE Mr. Kamal R Vaswani the means of developing trade and investment relations and sharing experiences in diverse sectors between the UAE and Singapore.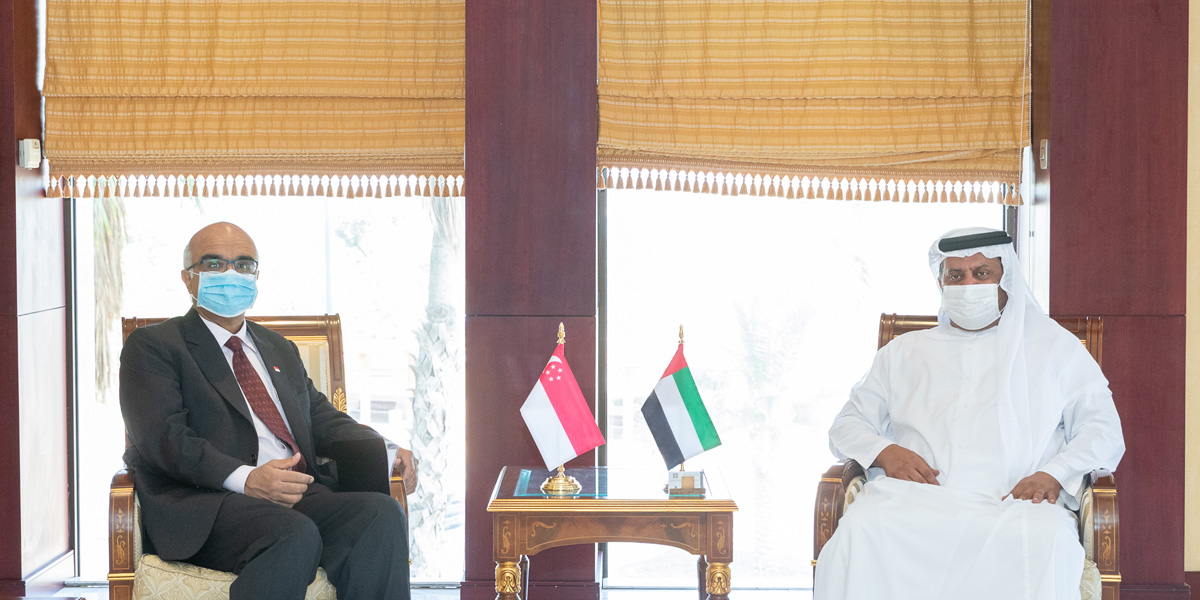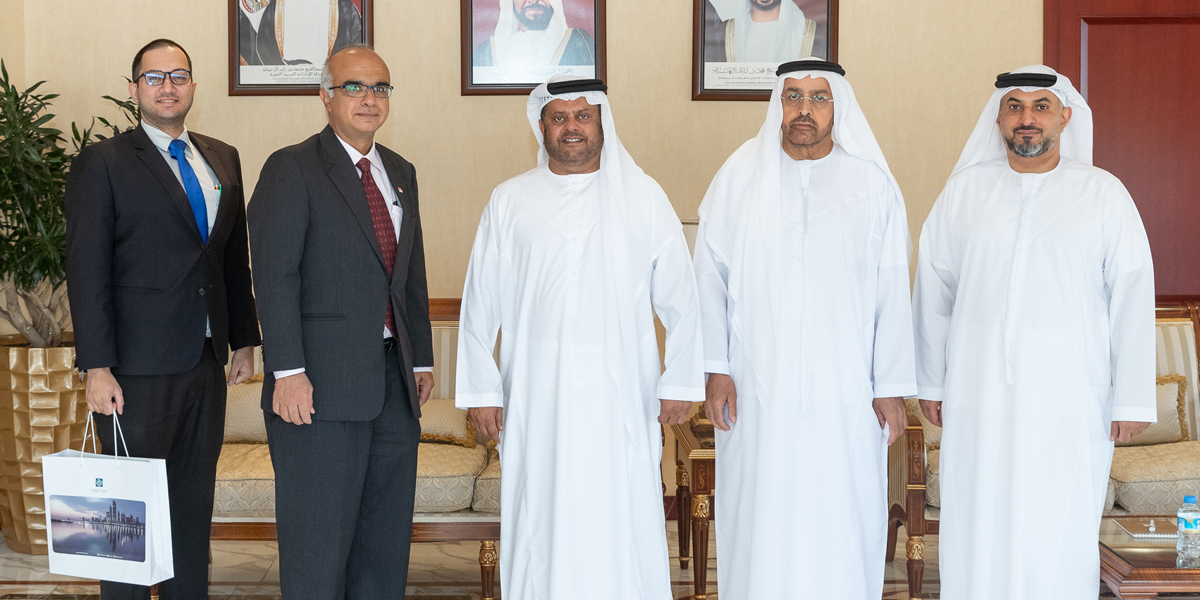 This came during a meeting held at the Chamber's tower and attended by His Excellency Ibrahim Al Mahmoud, Deputy Chairman of the Abu Dhabi Chamber; His Excellency Mohamed Helal Al Mheiri, Director General of the Abu Dhabi Chamber; and his deputies Mr. Abdullah Ghurair Al Qubaisi and Mr. Helal Mohammed Al Hameli.
Both sides discussed the potentials of expanding their joint cooperation to include new investment areas that go in line with the regional and international changes.
During the meeting, Mr. Vaswani expressed his desire to know more about the services of the Abu Dhabi Chamber, what it can serve the business community and the development and growth strategies it follows including the interests in East and South-East Asian markets.
Ambassador Vaswani pointed to the importance of activating communication channels between the two sides for more openness to more investment sectors considering the exceptional economic relations between the UAE and Singapore.
For his part, H.E. Mohammed Thani Al Rumaithi commended the visit of Ambassador Vaswani to the Chamber and his interest in getting a closer look at the pioneering role of the Chamber in supporting businesses and increasing their role in developing a more competitive economy.
He expressed the readiness of the Chamber to increase its cooperation with the business community in Singapore, especially considering the Chamber's Representation Office in Singapore, which promotes investment opportunities by exchanging economic information and reports; coordinates trade missions and encourages businesses in both countries to enter into new promising partnerships.
Al Rumaithi pointed out that the near future will witness stronger investment relations and solid trade cooperation with regional and global business communities in diverse economic sectors that go in line with the ambitions of Abu Dhabi and its ongoing efforts in building a comprehensive and diverse economy based on innovation and knowledge. An economy integrated with the latest technological solutions and able to meet the economic and social demands and ensures a sustainable growth that can benefit from the opportunities made viable by cutting-edge technologies.
SOURCE