His Excellency Abdullah Mohammed Al Mazrui, Chairman of the Abu Dhabi Chamber of Commerce and Industry as received His Excellency Dr. Ahmed bin Hilal bin Saud Al-Busaidi, Ambassador of Oman to the UAE, at the Chamber's tower in Abu Dhabi.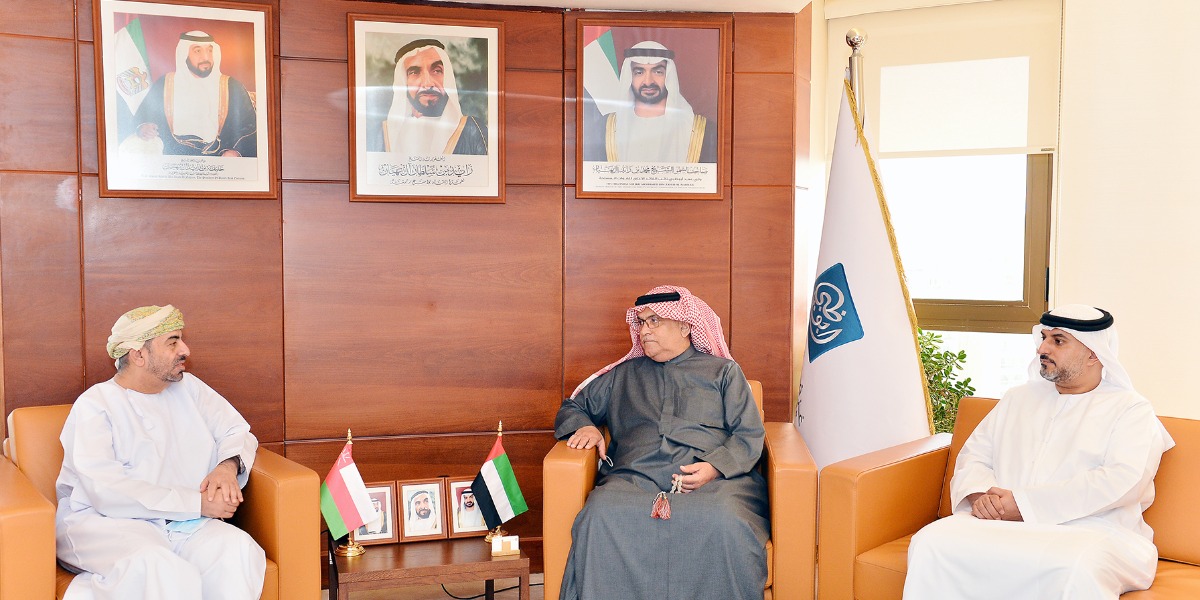 Attended by His Excellency Mohamed Helal Al Mheiri, Director General of Abu Dhabi Chamber, Chairman Al Mazrui emphasized on the strong and deep-rooted relationship between the UAE and Oman, which go back decades ago, highlighting the historical stands and shared visions between the two countries backed by their wise leaderships.
H.E. Al Mazrui pointed out that the visit of the Omani Ambassador would help further develop the economic and trade cooperation between the two sides, stressing on the readiness of the Abu Dhabi Chamber to provide all the necessary support to promote the economic and investment cooperation between Abu Dhabi and Oman. He added that both sides need to double their efforts to introduce Emirati and Omani businesses to the available investment opportunities in both countries.
For his part, Ambassador Dr. Al-Busaidi said that visiting the Abu Dhabi Chamber comes within the efforts of exploring the prospects of joint cooperation ventures on both levels the public and private sectors, and pushing the economic cooperation between Omani businesses and their Emirati counterparts forward, especially in the industrial sector, advanced technologies, and infrastructure to name a few.
Dr. Al-Busaidi also commended the welcome he received at the Abu Dhabi Chamber and its vision of boosting economic cooperation between the business communities in both countries.
SOURCE