The latest developments in economic cooperation between Abu Dhabi and Kazakhstan were discussed in a recent meeting between His Excellency Abdullah Mohamed Al Mazrui, Chairman of Abu Dhabi Chamber of Commerce and Industry, and His Excellency Madiar Menilikov, Ambassador of Kazakhstan to the UAE.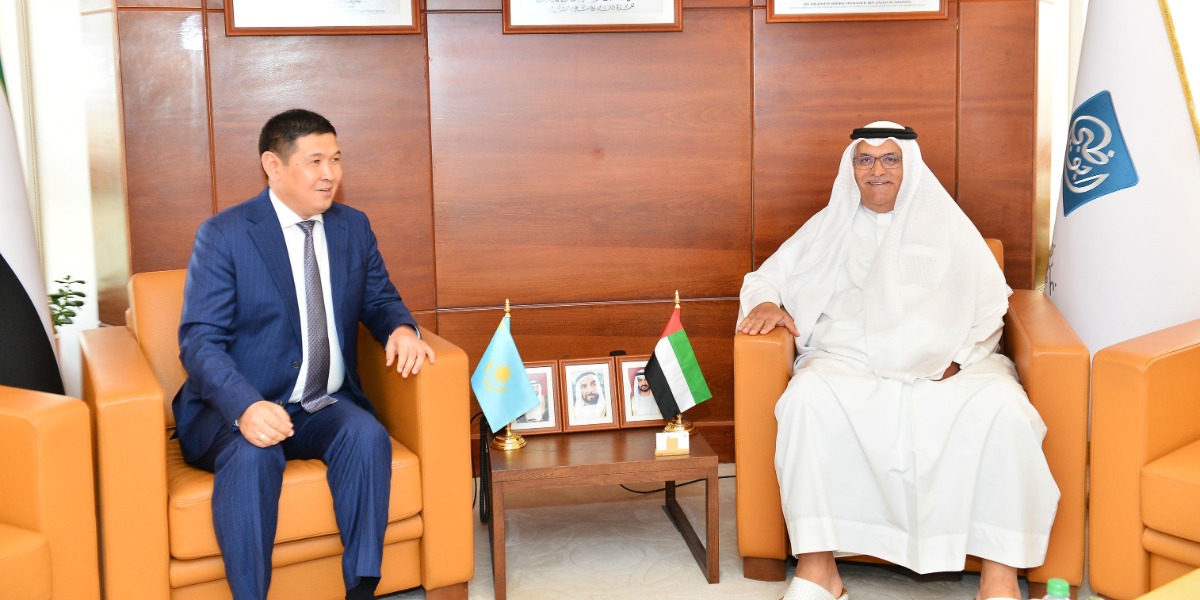 Held at the Chamber's tower in Abu Dhabi, the meeting highlighted the development in cooperation relations between the two sides over the recent years.
Al Mazrui emphasized on the interest of Emirati companies operating in Abu Dhabi to increase their presence in Kazakhstan markets, noting that the Abu Dhabi Chamber is exerting huge efforts to boost trade relations and increase the communication between Abu Dhabi businesses and their counterparts around the globe.
"The Abu Dhabi Chamber supports businesses by creating an encouraging business environment turning Abu Dhabi into a competitive investment destination for foreign businesses and a gateway for Asian and African markets thanks to its strategic geographical locations," he added.
The Chairman expressed the Chamber's readiness to offer its support to Kazakhstani businesses by providing them with all information about the available investment projects and the future plans of Abu Dhabi, especially in the sectors envisioned by Abu Dhabi Economic Vision.
For his part, Ambassador Menilikov, called on Emirati investors in Abu Dhabi to benefit from the available investment opportunities in Kazakhstan, especially in the agricultural, infrastructure, manufacturing, property, tourism, and transportation sectors.
He emphasized on strong bilateral relations between the two countries and the interest of his government in leveling up trade cooperation between the two sides to the highest levels. He stressed on his country's commitment to support foreign investors by providing them with the incentives they need to invest in key developmental sectors.
SOURCE