To enhance the role of women in driving sustainable development in Abu Dhabi and in line with World Mental Health Day 2023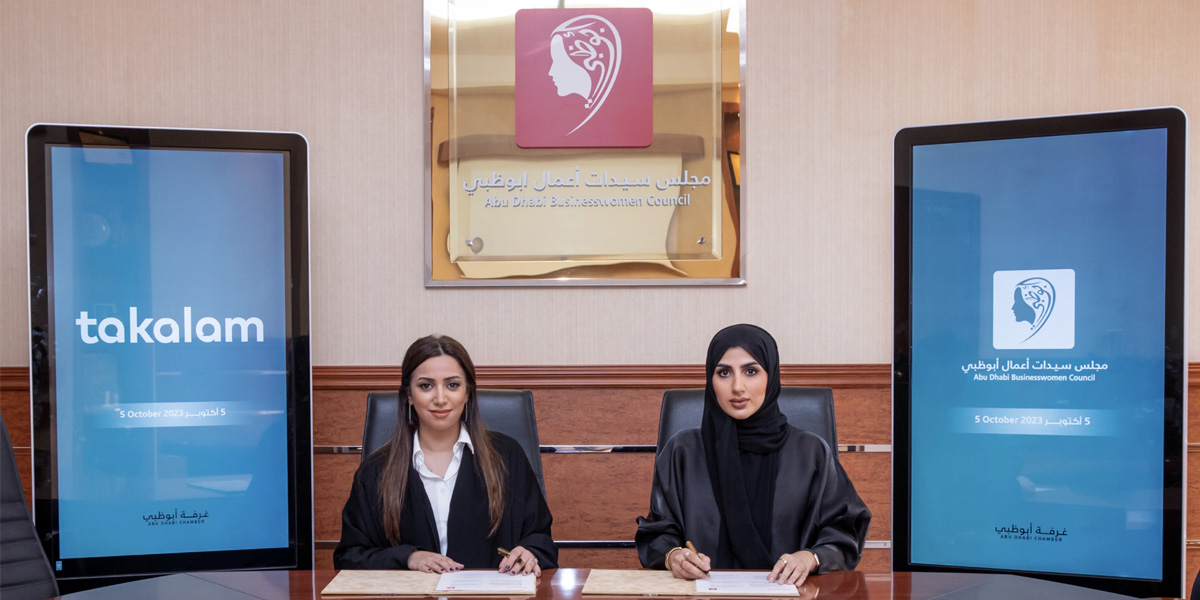 The Abu Dhabi Businesswomen Council (ADBWC), a subsidiary of the Abu Dhabi Chamber of Commerce and Industry (ADCCI) has signed a Memorandum of Understanding with Jadwa Investment, a leading investment management and advisory firm in the MENA region. The MoU aims to identify prospects of joint cooperation to support and empower businesswomen, promote the growth of their projects, and enhance their presence in the economic and investment landscape.
The signing ceremony of the MoU, which marks Jadwa Investment's first partnership with a businesswomen council in the region, took place at the Chamber's Building. The ceremony was attended by Her Excellency Marwa Al Mansouri, Board Member of the Abu Dhabi Businesswomen Council, and Mohammed Al Aswad, Head of International Relations at Jadwa Investment, along with a number of representatives of the Council and Jadwa Investment.
Under the terms of the MoU, the two parties will cooperate to support female entrepreneurs and SMEs founders. The Council and Jadwa Investment will organise joint events that support their mutual goals such as seminars, lectures, conferences, forums, workshops, and more. They will also provide relevant research and studies, exchange experiences, consultations, and knowledge that serve their common interests, and highlight the services provided by each party.
Her Excellency Marwa Al Mansouri, Board Member of the Abu Dhabi Businesswomen Council, said: "The Abu Dhabi Businesswomen Council is always keen to collaborate with various entities to empower businesswomen and ensure the growth and prosperity of their projects and businesses. This plays a key role in driving sustainable economic development in the Emirate of Abu Dhabi, and strengthening the position of women as important elements in driving change, innovation, and shaping the future in the UAE."
Her Excellency added: "The Council's cooperation with Jadwa Investment, one of the largest investment management and investment services companies in the MENA region, is an exceptional opportunity to empower women in the fields of finance, business, trade, investment, and all business sectors."
Jadwa Investment is a leading company in the field of investment management and investment advisory services in the MENA region. It provides its clients with a wide range of investment options that are compatible with the provisions and principles of Islamic Sharia.
SOURCE