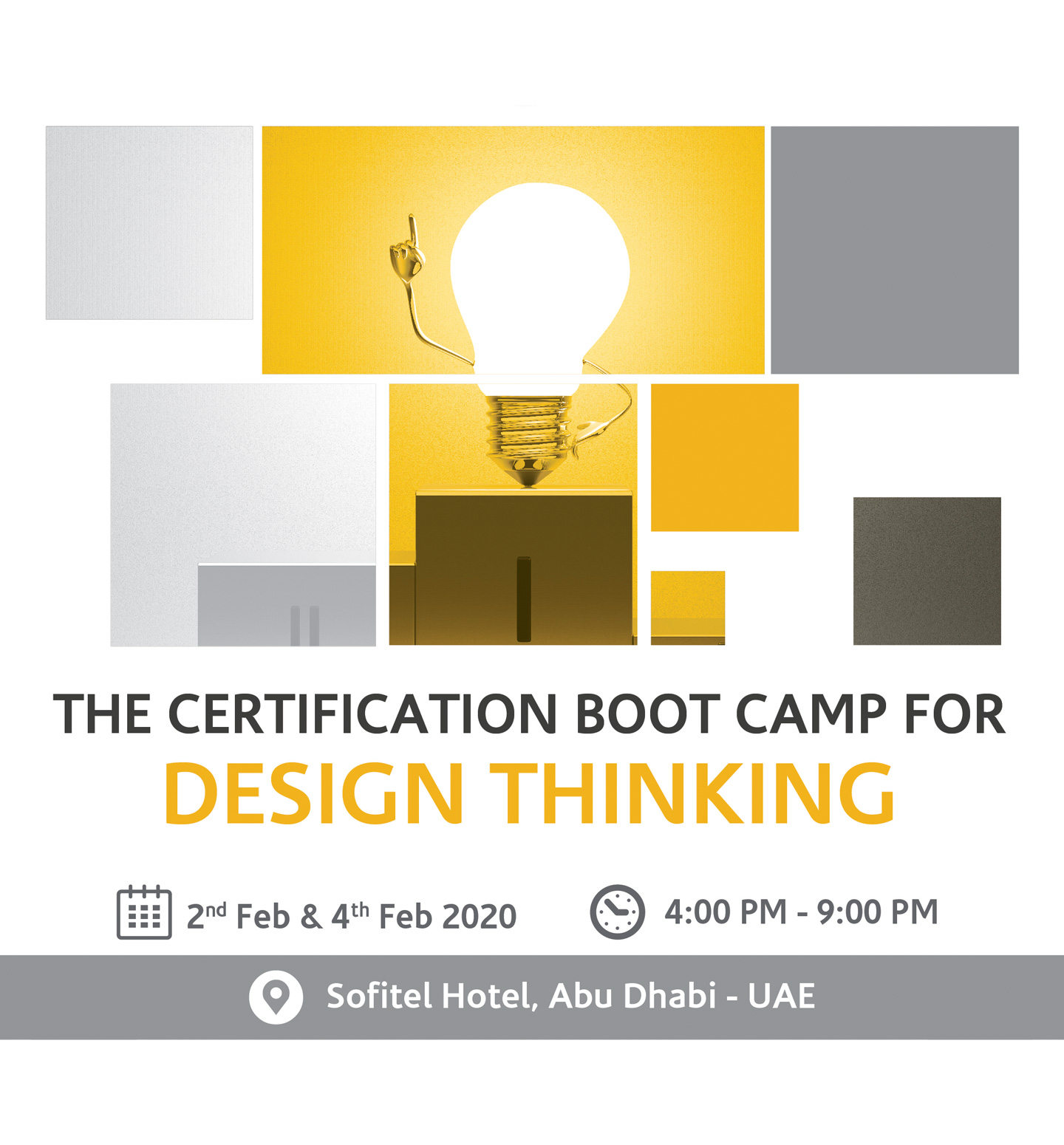 Design Thinking is the grand design of innovation –without a well-designed and functioning organization, it is difficult to innovate effectively.
Attendees will be able to work through the top tools and thought process required for design thinking.
To provide participants with a comprehensive understanding of design thinking included in the certification exam
To provide participants with the skills necessary to evaluate the best approaches for any given situation.
Attendees will learn why design thinking is the critical first step in understanding customers.
Organizer Details

Phone : 026177552
Email: iaoip-adc@adcci.gov.ae