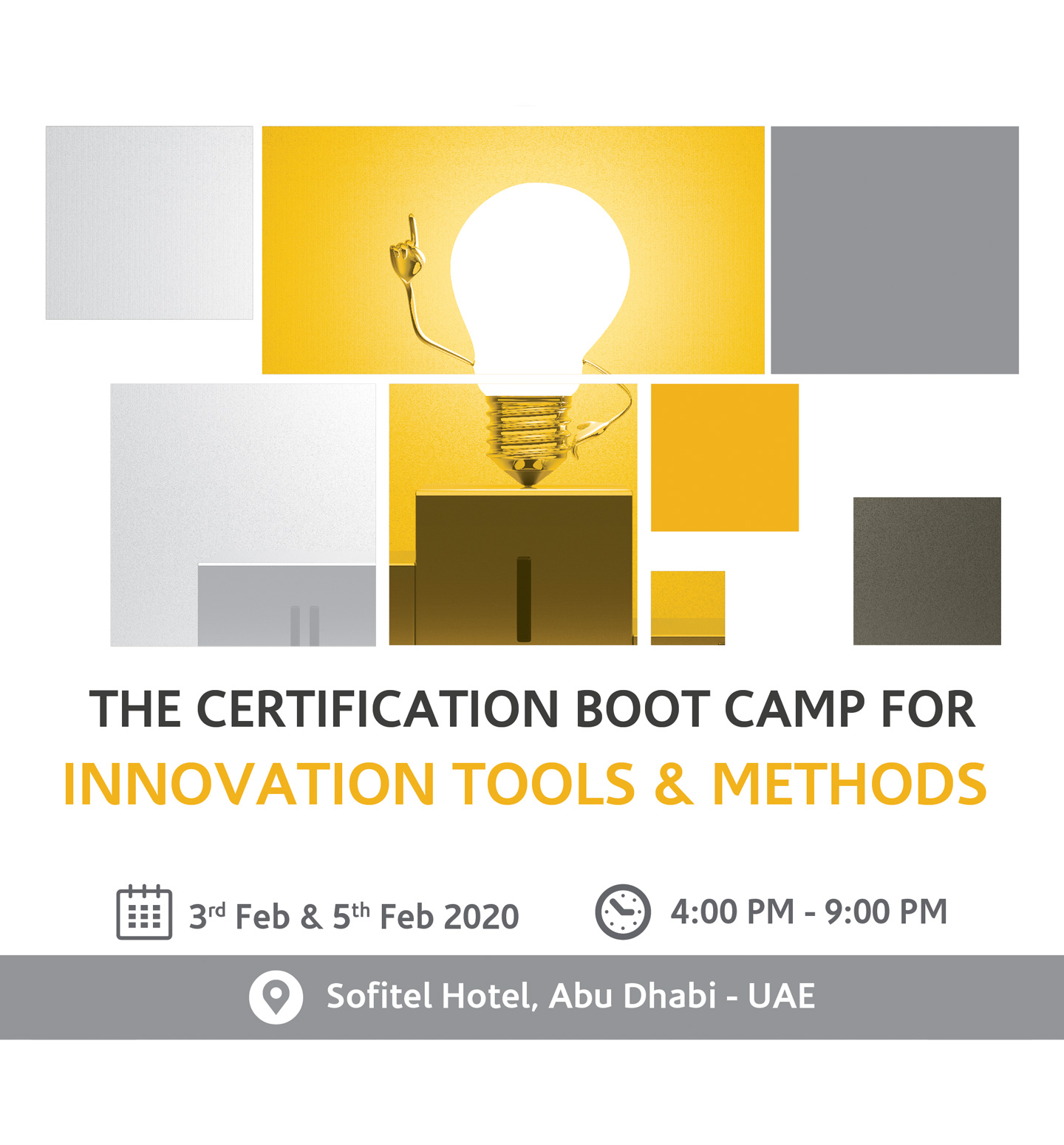 Tools and methods are the water of the innovation ecosystem - essential to your innovation program, but not enough to sustain it. This boot camp will cover the most important tools and methods that are essential to your success.
o Attendees will be able to work through the top tools in innovation.
o Attendees will learn which tools to use in which situations.
o To provide participants with a comprehensive understanding of all 7 tools included in the certification exam.
o To provide participants with the skills necessary to evaluate the right tool for any given situation.
o The Tools and Methodologies certification is designed to demonstrate your knowledge of specific tools as they relate to the science of innovation, and your ability to use those tools in specific context.
This certification will demonstrate that you have learned the tools that are integral to the innovation projects.
Organizer Details

Phone : 026177552
Email: iaoip-adc@adcci.gov.ae