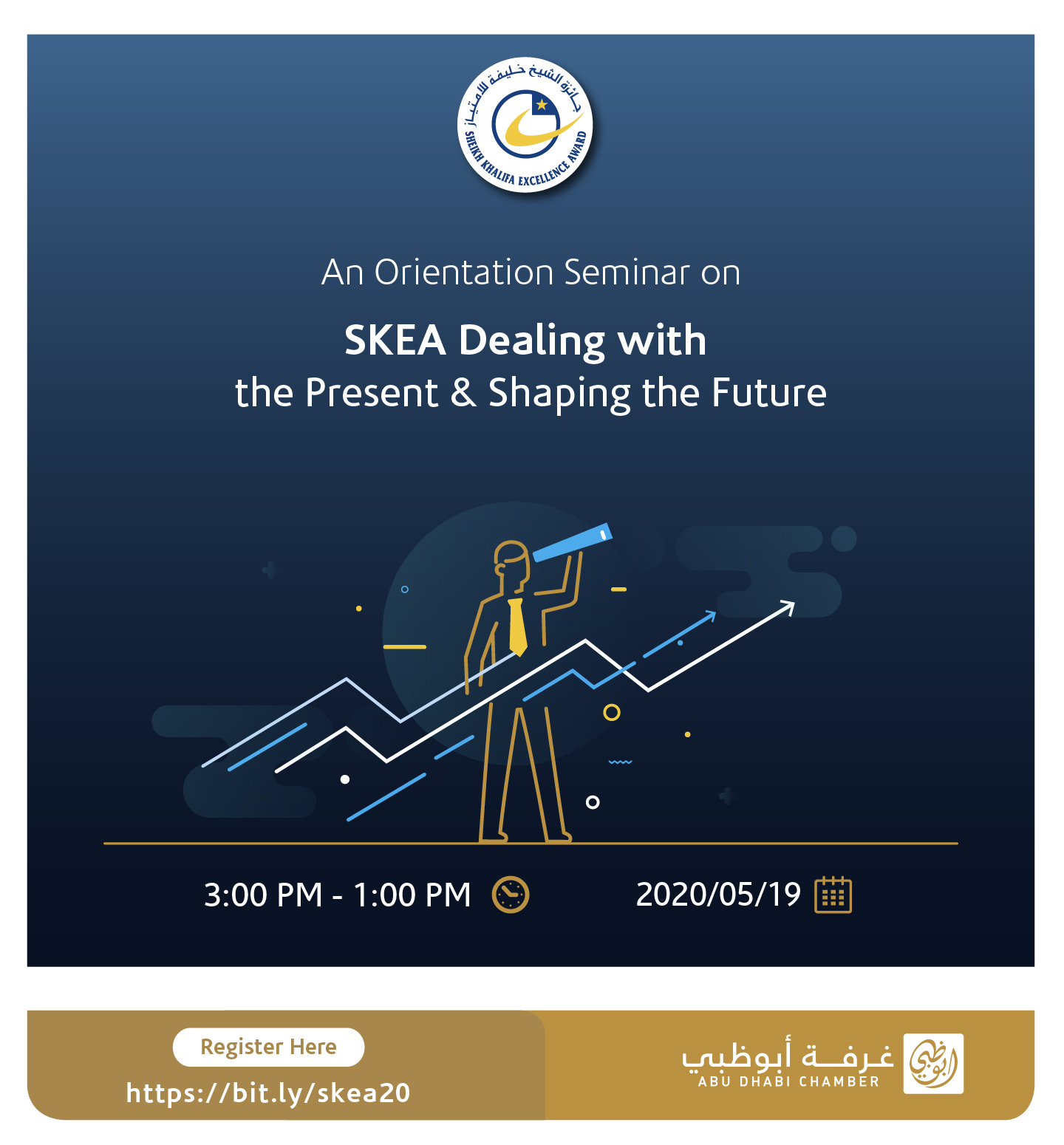 Objectives
Fully explain the nature of SKEA program and its role in enhancing the competitiveness of all private sector organizations operating the UAE.
Services provided by SKEA Office.
Cushioning the impact of Covid- 19 on your businesses.
Leading locally, regionally & globally.
Main Topics
Introducing SKEA's excellence model, and how to define excellence from the point of view of all stakeholders (Basic Concepts of Excellence).
Defining SKEA's Criteria and Assessment Process (RADAR) and how to use it as a roadmap towards continuous improvement.
Shedding light on the sectors pertaining to SKEA, and the categories of recognition and appreciation.
The concept of excellence in crisis management.
How does Risk Management contribute to Excellence?
A New mindset towards Agility and Anti-fragility.
Presenters
Prof. Hadi Eltigani
General Coordinator of SKEA
Prof. Anthony Bendell
Expert – Excellence, Innovation, Agility, Antifragility
Attachments
Invitation - Orientation Seminar on SKEA Dealing with the Present & Shaping the Future
For inquiries and more information Tel 02 6177 472 / 250 /552
05/19/2020
05/19/2020
May 19
-
May 19
01:00 PM - 03:00 PM
Venue
Webex Platform