His Excellency Mohammed Thani Al Rumaithi, Chairman of the Federation of the UAE Chambers and Chairman of the Abu Dhabi Chamber of Commerce and Industry, has received His Excellency Mohamed Mahmoud Al Khajah, UAE Ambassador to Israel, at the Chamber's tower in Abu Dhabi. Both sides discussed improving and accelerating trade cooperation and opening new investment doors for businesses in both Abu Dhabi and Israel.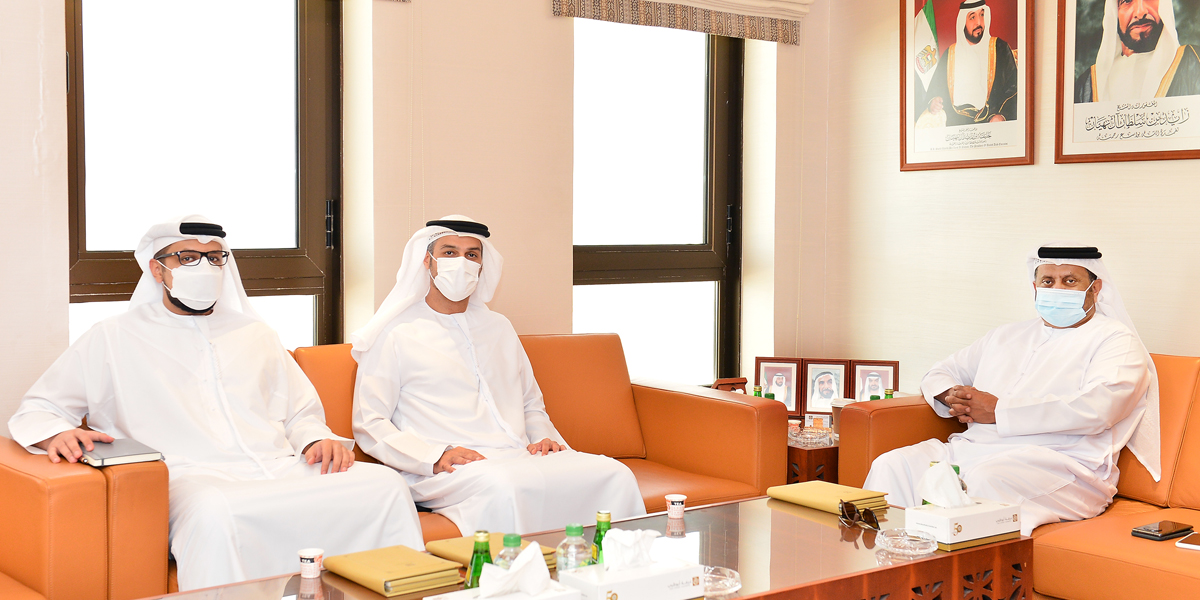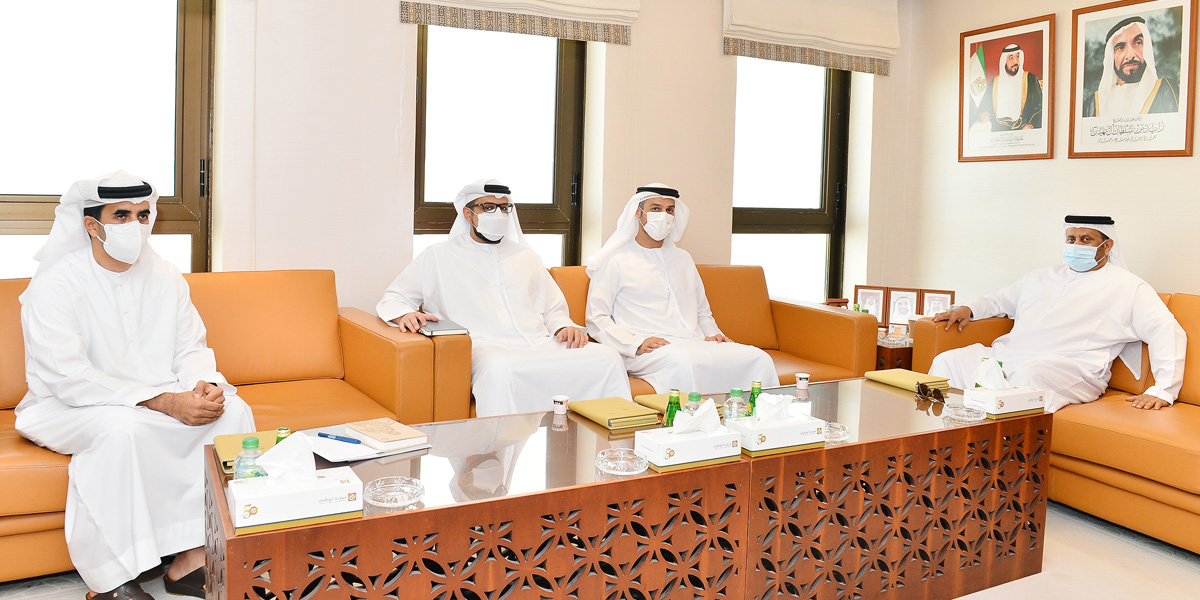 Mr. Abdullah Ghurair Al Qubaisi, Deputy Director General of the Abu Dhabi Chamber, attended the meeting as well.
Being the first Emirati Ambassador to Israel, H.E. Al Khaja said that after signing the historic Abraham Accords Peace Agreement between the UAE and Israel, both sides must activate the bilateral economic cooperation in all economic sector, asking the Abu Dhabi Chamber to form a trade delegation composed of businesses from diverse sectors to visit Israel next May. The mission of the Emirati delegation will be to meet Israeli startups and form distinguished business partnerships with them, especially that Abu Dhabi and Tel Aviv are amongst the best cities in the region in the fields of technology, R&D and sustainable economic openness.
Al Khaja expressed the awareness of officials in the business community of both sides to accelerate the pace of trade cooperation and to encourage businesses, investors and startups to hold new partnerships and projects in promising sectors. He emphasized the readiness of the Emirati embassy in Israel to facilitate all the necessary services for Emirati businesses in order to support the joint economic development of both sides.
For his part, H.E. Al Rumaithi welcomed the Ambassador, praising his call for the Abu Dhabi Chamber to organize the prospects of trade and investment cooperation between businesses in both Abu Dhabi and Israel. He emphasized on the pioneering role of the Chamber in attracting FDIs considering it the voice of businesses in the emirate. He pointed to the efforts of the Chamber to improve the economic climate in the emirate; promote investments; and attract international businesses and capitals by introducing them to its internationally competitive business environment.
H.E. Al Rumaithi pointed out that the Abu Dhabi Chamber has recently signed a cooperation agreement with Tel Aviv Chamber to accelerate the process of signing new trade deals and huge investments between businesses in sides.
SOURCE