The Abu Dhabi Chamber of Commerce and Industry and the Consulate of Zambia have discussed the prospects of boosting joint cooperation and the most significant investment opportunities for businesses in both countries.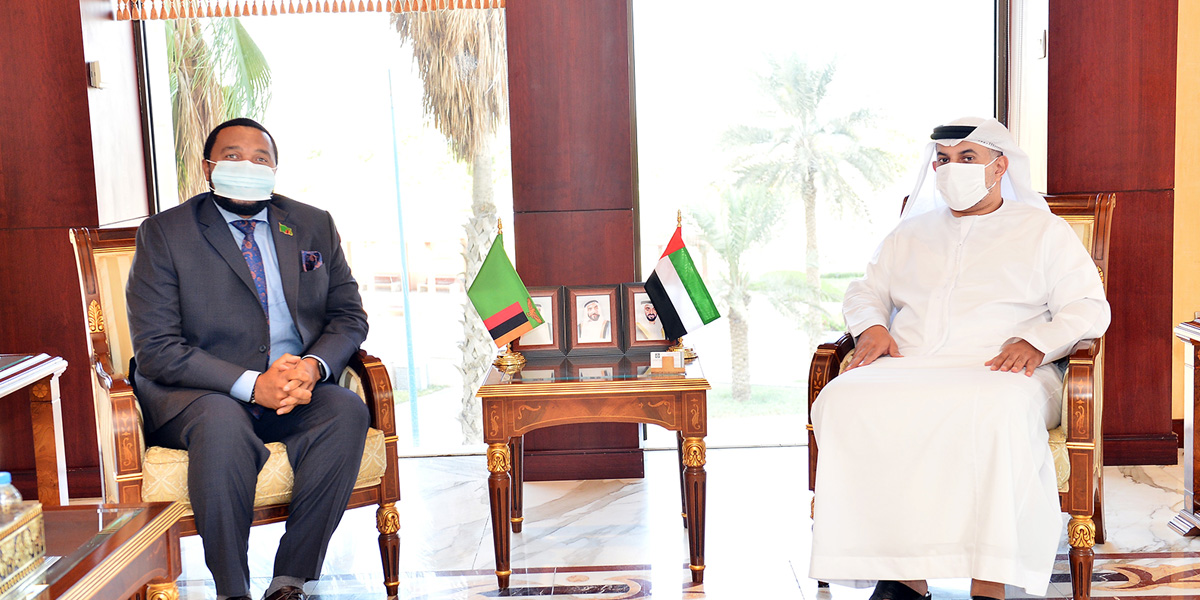 This came during a meeting held between His Excellency Mohamed Helal Al Mheiri, Director General of Abu Dhabi Chamber, and Duncan Mulima, Consul General of the Republic of Zambia, and the accompanying delegation at the Chamber's tower in Abu Dhabi.
Deputy Director General of Abu Dhabi Chamber Mohamed Helal Al Mheiri attended the meeting as well.
During the meeting, H.E. Al Mheiri expressed the awareness of the Chamber in strengthening trade cooperation and communication between businesses operating in different sectors, especially businesses in the African continent considering the diverse investment opportunities it enjoys specifically in agriculture, mining, infrastructure, education, tourism and water resources.
He added that Abu Dhabi specifically provides foreign investments with an excellent package of facilities and investments to attract them and help them enter into partnerships while benefiting from the strong investment climate advanced infrastructure, attractive economic legislations, distinguished strategic geographical location, safety and security, and multicultural business environment.
For his part, General Consul Mulima gave a brief summary about the most significant business opportunities in Zambia, explaining that his government offers attractive incentives for foreign investment, calling on Abu Dhabi Chamber and its members to visit Zambia and take a closer look at many of its investment projects.
SOURCE