His Excellency Abdulla Mohamed Almazrui, Chairman of Abu Dhabi Chamber of Commerce and Industry, has received His Excellency, Alexander Schallenberg, Minister of Foreign Affairs of Austria at the Chamber's tower in Abu Dhabi and discussed with him the prospects of increasing trade and investment cooperation between the two countries.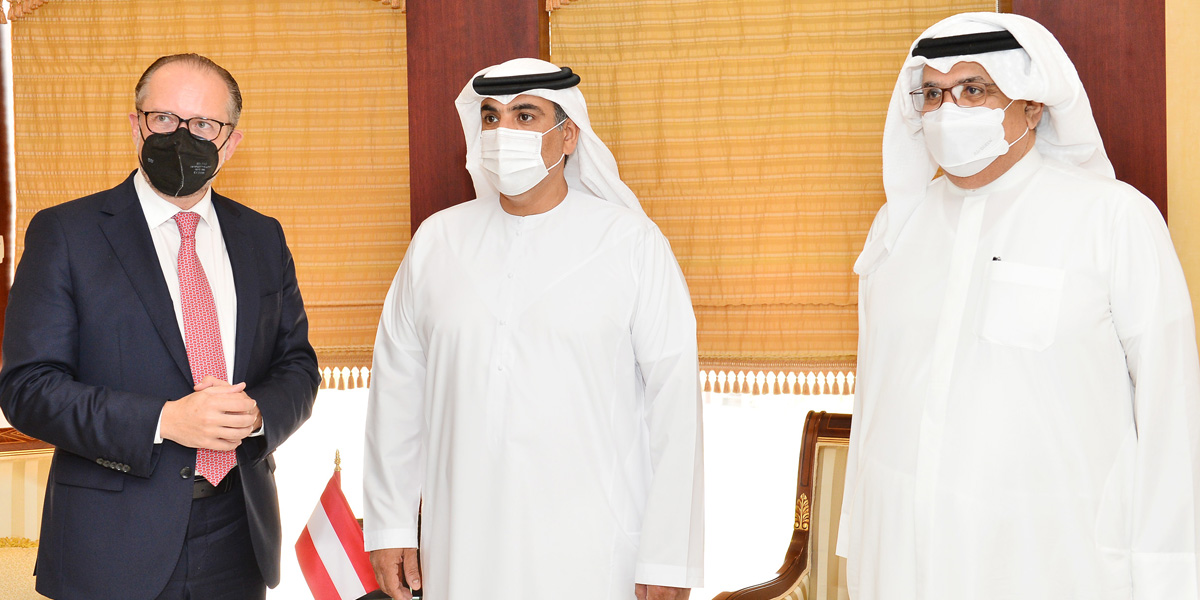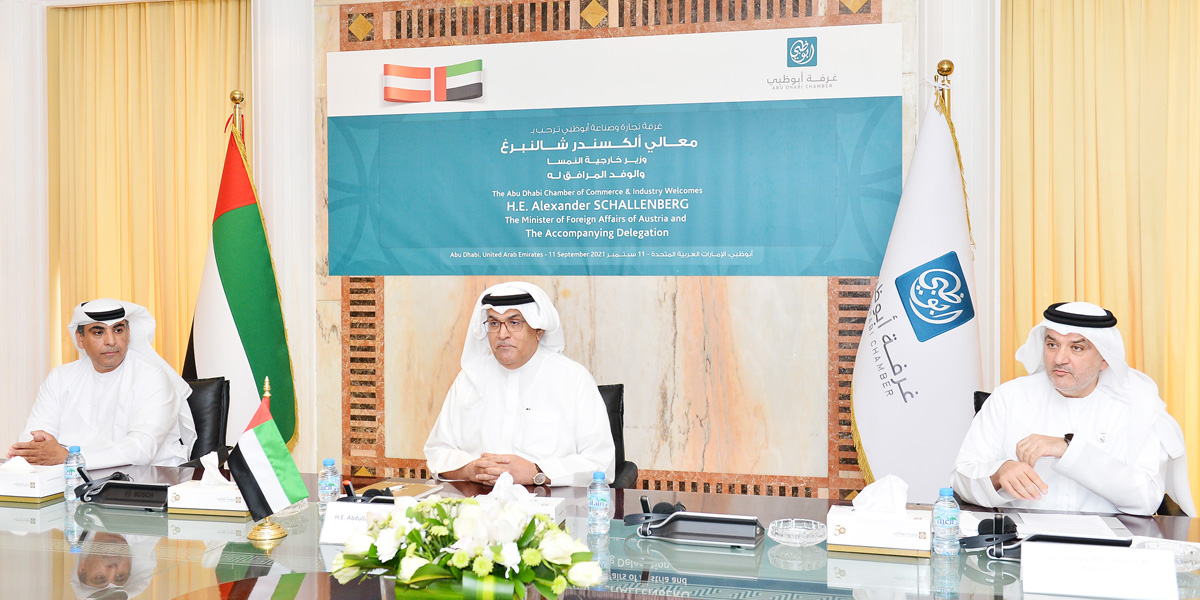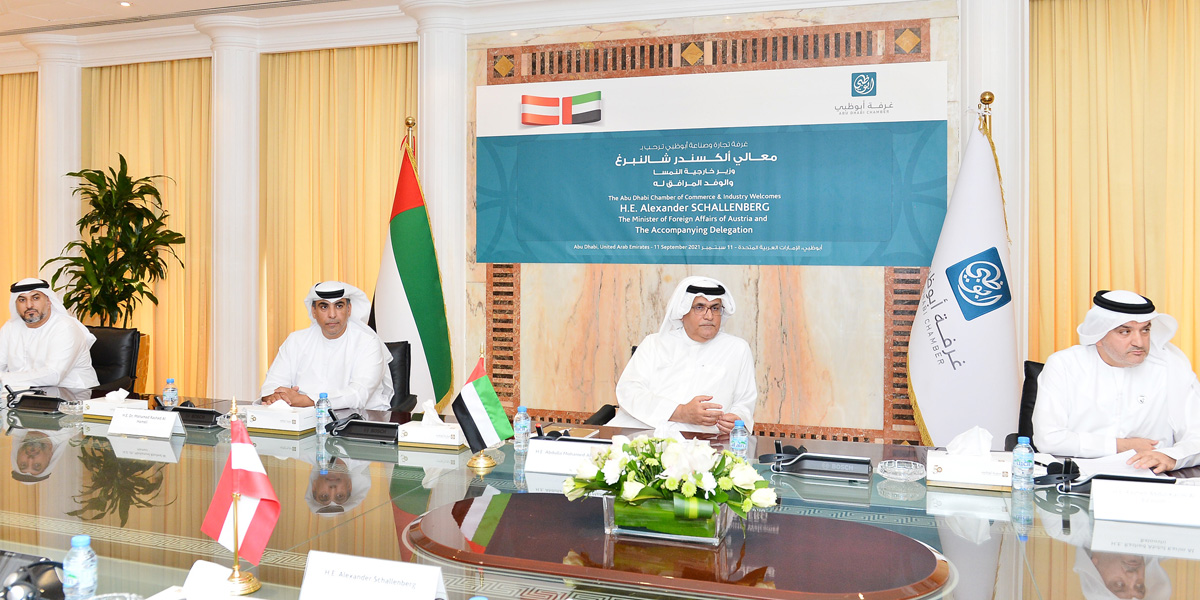 His Excellency Dr. Mohamed Rashid Al Hameli, Chairman of Emirats Steel Industries, and His Excellency Rashid Abdul Kareem Al Blooshi, Undersecretary of the Department of Economic Development Abu Dhabi, attended the meeting along with His Excellency Saeed Ghumran Al Remeithi, Deputy Treasurer of the Abu Dhabi Chamber; and the Chamber's Board Members His Excellency Fouad Fahmi Darwish and Her Excellency Marwa Al Mansoori.

His Excellency Mohamed Helal Al Mheiri, Director General of the Chamber; and his Deputy Mr. Abdullah Ghurair Al Qubaisi attended the meeting as well.

At the beginning of the meeting of the meeting, H.E. Almazrui expressed his delight for receiving the Austrian Minister and the accompanying delegation, noting that his visit reflects the awareness of the Austrian leadership to promote bilateral relations between the UAE and Austria.

"The UAE and Austria share a 50 year-long relationship and it has been growing and developing ever since on all levels, especially the economic and investment ones," he said.

The chairman emphasized that the UAE is Austria's most important partner in the region, which is evident in the high-level coordination meetings between the two sides backed by the support of both countries' leaderships and the volume of opportunities available in both economies. "Both share the principles of economic openness, which contributes to drawing a clear roadmap for future cooperation."

Almazrui pointed out that Being the voice of businesses in Abu Dhabi, the Abu Dhabi Chamber always strives to equip its members and the business community as a whole with the tools necessary to develop their businesses.

"We are aware to support Austrian companies desirous of holding partnerships with their Emirati counterparts, benefitting from the great capabilities the government in Abu Dhabi offers for foreign investors, especially in the industrial sector, the services sector, tourism, energy, and technology sectors to name just a few," he said.

For his part, Ambassador Schallenberg praised the welcome he received at the Chamber, expressing high hopes in increasing exchanged visits between the two countries and pointing to the features his country offers for foreign businesses to attract more investments and encourage innovation in all sectors.

The ambassador also praised the place the UAE occupies on the regional and international economic world map and the huge capabilities it possesses. He pointed to the importance of joint coordination to introduce businesses in both countries to the available investment opportunities in the markets of both sides, expressing his countries interest in attracting Emirati investors and to provide them with the necessary facilities and support to kick start their ventures in Austria.
SOURCE