His Excellency Mohammed Thani Al Rumaithi, Chairman of the Federation of the UAE Chambers and Chairman of the Abu Dhabi Chamber, has received H.E. Dr. Matar Hamad Al Neyadi, Ambassador of UAE to Kuwait, at the Chamber's tower in Abu Dhabi.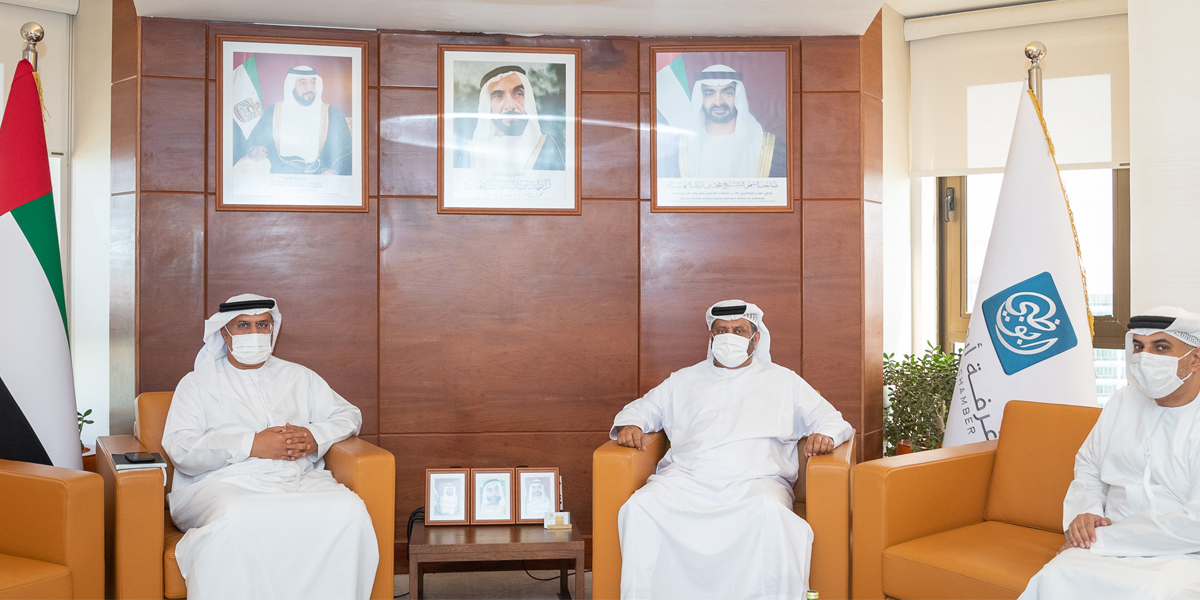 His Excellency Mohamed Helal Al Mheiri, Director General of the Abu Dhabi Chamber, and his deputy Mr. Abdullah Ghurair Al Qubaisi attended the meeting.
H.E Al Rumaithi welcomed the UAE Ambassador, praising the visit, which aims at increasing trade and investment cooperation between businesses in Abu Dhabi and Kuwait and serve the economies of both countries.
The Chairman also praised the distinguished relations between the UAE and Kuwait on all levels, especially the economic and trade ones. "This emphasizes the deep-rooted relations between the two sisterly countries," he said, pointing to the need to keep the momentum and for Kuwaiti entrepreneurs to seize the available investment opportunities in the UAE.
For his part, H.E. Dr. Al Neyadi, expressed his appreciation to the welcome he received at the Chamber, praising the hard efforts it exerts in enhancing the business sector in the UAE in general and Abu Dhabi in particular by providing the business community in the emirate with exceptional world-quality services that contribute to the comprehensive and sustainable development.
The Ambassador also expressed his hopes for an increase in the exchanged visits between the Abu Dhabi Chamber and Emirati businessmen with their counterparts in Kuwait, emphasizing on the need to strengthen the economic cooperation and to seize the opportunity to serve the economy of both countries.
SOURCE