Mr. Helal Mohamed Al Hameli, Deputy Director General of Abu Dhabi Chamber, has received Colonel Carlos Henrique Guedes, Deputy Governor's Advisor of the Government of the State of Minas Gerais, Brazil, and the accompanying delegation at the Chamber's tower in Abu Dhabi.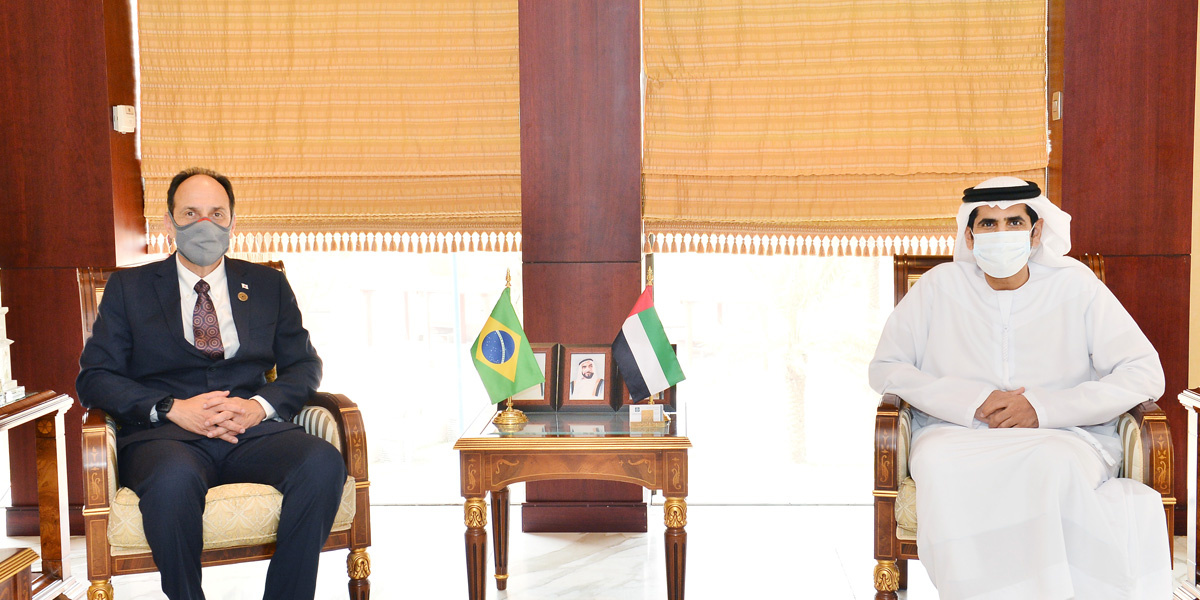 Both sides discussed cementing the Emirati-Brazilian relations, especially the economic ones.
At the beginning of the meeting, Al Hameli expressed the need for promoting joint work, pointing out that the UAE is one of the biggest trade partners to Brazil and is one of the biggest international investors in the South American country.
The Deputy Director General gave the visiting delegation an explanation on the services of the Abu Dhabi Chamber and its role in developing and regulating trade affairs in Abu Dhabi and in increasing the competitiveness of businesses in the emirate.
He added that the Abu Dhabi Chamber is completely ready to provide all the necessary support to Brazilian investors desirous of investing in Abu Dhabi and to introduce them to the business climate in the Emirate, emphasizing on the need to increasing trade delegations and to exchange information that would benefit Emirati and Brazilian investors alike.
Al Hameli presented a brief on the continuous efforts of the government of Abu Dhabi in facilitating the growth of businesses, saying that the government has launched economic stimulus packages to attract foreign investments and competencies to Abu Dhabi and to increase the competitiveness of the Emirate regionally and internationally.
For his part, Col. Guedes praised the reception of the Chamber and its readiness to provide all the support necessary to push economic and trade cooperation between Abu Dhabi and the state of Minas Gerais forward.
He also gave an introduction on the key economic sectors in the state of Minas Gerais including steel factories and mines in addition to manufacturing helicopters and other pivotal sectors.
SOURCE